2011 Sales Satisfaction Index Study
12/31/2010
Customer satisfaction with the new-vehicle sales experience has improved notably from 2010, according to the
J.D. Power and Associates 2011 U.S. Sales Satisfaction Index (SSI) Study.SM
The study, based on survey responses from verified new-vehicle owners, is a comprehensive analysis of the purchase experience that measures satisfaction with the selling dealer. It also measures satisfaction with brands and dealerships that were shopped but ultimately rejected.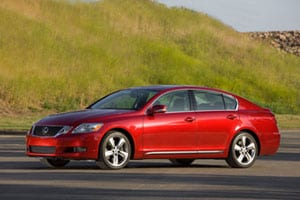 Among buyers, satisfaction is examined across four measures: working out the deal (17%); salesperson (13%); delivery process (11%); and dealership facility (10%). Among rejecters, satisfaction is examined across five measures: salesperson (20%); fairness of price (12%); facility (6%); inventory (6%); and experience negotiating (5%).
Overall sales satisfaction averages 648 on a 1,000-point scale in 2011, improving by 13 points from an average of 635 from 2010. This gain suggests that, as market conditions improve, automotive manufacturers and dealers are placing renewed focus on and providing buyers with a satisfying retail experience, and that they are investing resources toward that goal.
All sales experience measures improve notably from 2010, with the greatest gain in the delivery process-despite the fact that the average length of time to complete the delivery of a new-vehicle has increased by four minutes to an average of 32 minutes in 2011, from an average of 28 minutes in 2010. Overall, the average length of time a buyer spends at the dealership has increased, to an average of 4.3 hours in 2011 from 4.1 hours in 2010.
A primary reason for the longer delivery process is that dealers are providing more in-depth demonstrations of technology in new vehicles (including audio, entertainment, navigation and communications systems). Approximately 88 percent of buyers in 2011 say they received a technology demonstration at vehicle delivery.
"Although technology demonstrations add time to the delivery process, those explanations substantially improve satisfaction, as well as customer loyalty and advocacy," said Jim Gaz, director of automotive research at J.D. Power and Associates. "It would intuitively seem that buyers are most satisfied when the sales process is completed in the shortest amount of time possible. However, buyers actually appreciate when the salesperson spends additional time with them, as long as that time provides added value."
According to Gaz, an increasing proliferation of technology demonstrations may also help improve perceptions of new-vehicle quality. The
J.D. Power and Associates U.S. Initial Quality StudySM (IQS)
has found that rates of owner-reported problems with audio/entertainment/navigation technology systems have increased steadily between 2009 and 2011. Some of these perceived problems may stem from a lack of understanding among users about how to operate new features, so technology demos provided by sales staff can be a powerful tool in lowering problem rates and improving satisfaction with vehicle design.
Next
Page 1 of 2