2011 Ferrari 458 Italia Preview
1/1/2011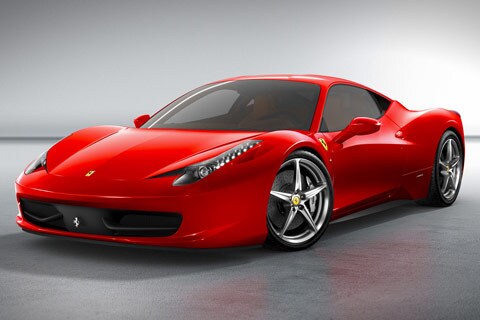 Critical Knowledge:
All-new replacement for the Ferrari 430 model
Aluminum construction keeps curb weight to 3,042 pounds
New 4.5-liter V-8 powerplant rated at 562 hp and 398 lb.-ft. of torque
7-speed dual-clutch transmission
Estimated 17.1 combined mpg
0-62 mph in just 3.4 seconds, according to Ferrari
Claimed top speed of 202 mph
Planned debut at the Frankfurt Auto Show in September
Introduction
Ferrari, the noted sports car maker based in Maranello, Italy, was founded in 1928. The company's original objective was to sponsor drivers and build race cars. Their plans changed in 1947, when Ferrari began making street-legal automobiles. Over the next several decades, with heavy influence from its continued racing participation, the Italian automaker built countless sports cars that would eventually become classics. These included the 250 GTO, 365 GTB and Dino.
In the late 1970s, Ferrari introduced its 308, a successor to the Dino 246-the automaker's first high-volume sports car. The mid-engine, two-seat V-8 model was followed by the Ferrari 328, Ferrari 348, Ferrari 355 and the Ferrari 360 (one of the automaker's best-selling models ever). The 2009 model is known as the Ferrari 430. It is available in berlinetta (closed coupe) and spider (open top) variants.
The announcement of the new Ferrari 458 Italia, the successor to the current Ferrari 430 model, represents a giant leap forward in design, technology and environmental efficiency for the Italian automaker. A two-seat berlinetta, Ferrari calls its 458 Italia "a completely new car from every point of view: engine, design, aerodynamics, handling, instrumentation and ergonomics."
For more information:

Next
Page 1 of 3