2012 Aston Martin Virage Preview
1/1/2012
2012 Aston Martin Virage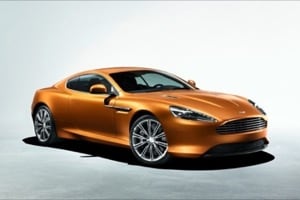 Highlights:
All-new model
Aluminum monocoque construction
Standard 6.0-liter V-12 engine
6-speed "Touchtronic" automatic transmission
Rear-wheel drive
Two-plus-two or two-plus-zero accommodations
Standard carbon-ceramic brakes
Top speed of 186 mph
Introduction
Aston Martin first introduced the world to its "Virage" in 1988, when the badge was rolled out at the Birmingham Motor Show. Designed to replace the 20-year-old "V8" model, the new coupe was configured to be the automaker's range-topping flagship. As such, it was fitted with a 5.3-liter V-8, and all of the expected luxury amenities of the era. Less than one year later, the Virage went into production.
The first-generation Aston Martin Virage survived for about a decade. While it didn't actually go out of production, it was eventually replaced in 1998. Interestingly enough, it was succeeded by its own high-performance trim level - Aston Martin called it the Vantage (the Virage nomenclature was simply dropped).
Next
Page 1 of 3