2011 Lotus Elise Preview
1/1/2011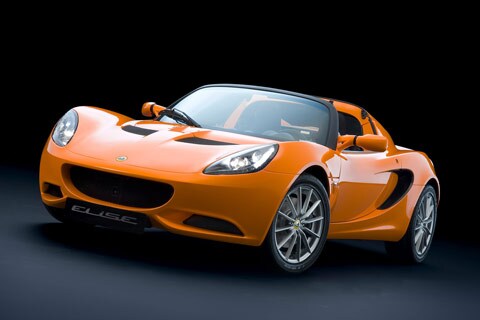 Critical Knowledge:
New body design
New integrated headlamps with LED daytime running lights
Improved aerodynamics
Available forged alloy wheels
Introduction
Founded in 1948 by Colin Chapman, an avid engineer and racing enthusiast, the first
Lotus
was hand-built in a garage. Many years-and numerous models-later, the first Lotus Elise two-seater was introduced in 1996, returning the automaker to its roots with a lightweight, superb handling and fun-to-drive sports car. In that sense, the Elise was (and is today) true to the late Colin Chapman's philosophy that a "proper sports car" should not only be lightweight, it should also handle and ride superbly, and offer great driver satisfaction.
For 2011, the low-production automaker has treated its Elise lineup to a facelift-the first since its introduction many years ago. Distinguished by new integrated headlamps (with LED daytime running lights), the new, sleek bodywork is more aerodynamic, improving the Elise's high-speed acceleration and economy, the company says. Mechanically, the 2011 Lotus Elise and Elise SC are essentially
unchanged from the current model
, with the same 1.8-liter, 189-horsepower (Elise) or 218-horsepower (Elise SC) Toyota-built and Lotus-tuned engine mated to a 6-speed manual transmission.
For More Information:
Next
Page 1 of 3