Concept-Buick Regal GS Show Car Preview
2/24/2012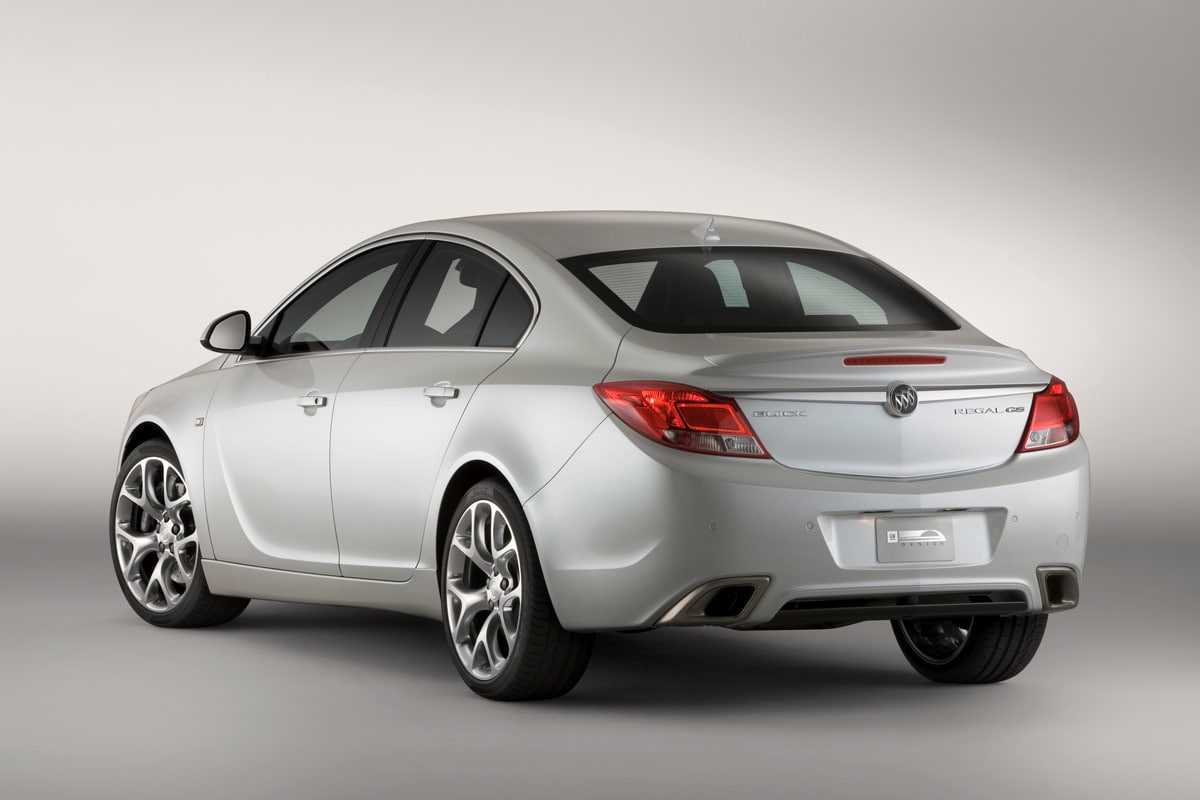 Design
The Buick Regal GS Show Car is based on the forthcoming 2011 Buick Regal sport sedan, which is itself based on the European-market Opel Insignia-Europe's "Car of the Year" in 2009. Exterior styling tweaks to the GS include a lowered body, two additional vertical front air intakes, unique rocker panels, an integrated rear spoiler, dual exhaust outlets, and Olympic white paint with satin metallic accents.

On the inside, the design motif is jet black, including the pillars and headliner. Sporting touches include a suede-covered, flat-bottom sport steering wheel, metal pedals, and Recaro high-performance front seats that feature 4-way lumbar support and cushion extensions. Adding to the sporting effect inside the Regal GS, the instrument panel glows ice blue when the driver engages the "Gran Sport" mode of the Interactive Drive Control System (more on IDCS in the Technology section).

Model Lineup
As the Regal GS is still technically a concept, a full list of standard and optional features was not available when this preview was written. However, if (when) the GS reaches production, expect it to be outfitted with much the same standard and optional equipment as the top-of-the-line Regal CXL. This would include leather seats; heated front seats; 12-way power driver's seat; Bluetooth capability; XM satellite radio; OnStar communications; traction control; and stability control. Notable optional features will likely include a navigation system; Harmon Kardon sound system; internal flash drive (1GB); hard drive with 10 GB capacity for music; and a USB port.

Previous
Next
Page 2 of 4