How to Replace Windshield Wiper Blades
3/7/2012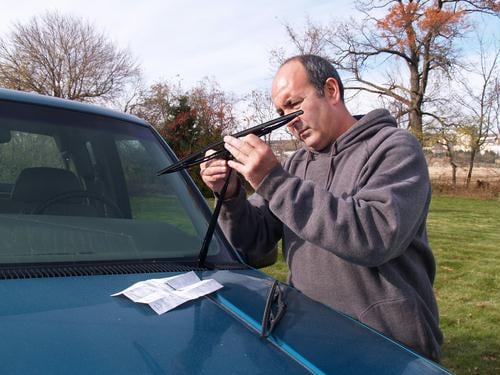 It's a good idea to change your windshield wiper blades once a year at least; twice a year, if you're in a rainy climate. Most experts recommend replacing the whole blade and not just the inserts. Here are some quick tips on how to replace your windshield wiper blades:
Look online for an instructional video by searching the title of this article.
Look in your vehicle's owner's manual for instructions on finding the right blades for your make and model. Determine whether you need a special blade depending on the season or other circumstances.
Clean your windshield washer jets (you'll find them just below the front windshield, or just above the rear windshield) with a toothbrush, a fine needle, or an old guitar string, and fill up the fluid reservoir.
Several different types of washing fluid is available. Consider whether you want an anti-bug formula, de-icing formula, or the basic all-weather variety.
The package of new blades might contain several types of attachments. Choose the one that matches the attachment on your existing blade.
Gently pull the windshield wiper arm away from the car. It should pivot so that it sticks out straight.
Remove the blade from the arm. You may have to use a screwdriver or other object to release a tab.
Replace the old blade with the new one, just reversing the manner in which you took the old one off, and pivoting the arm back into place.
Test the new blades by letting them wash your windows.