A Closer Look-Six Midsize Crossover Utility Vehicles
2/24/2012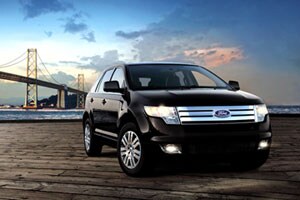 Introduction
While vehicle sales have been on a bumpy road during the past two years, one segment showing growth is the mid crossover utility vehicle (CUV). These models offer car-like ride and handling, yet with the functionality and utility that many families are seeking. The numbers reveal that, on a year-to-date basis through April 2010, this segment enjoyed a 41.6 percent increase in sales compared to the same period in 2009, and sales of models in this segment aren't showing signs of slowing down.
The mid CUV segment in North America is comprised of models like the
GMC Acadia
,
Dodge Journey
,
Nissan Murano
,
Toyota Venza
,
Buick Enclave
,
Ford Flex
,
Honda Accord Crosstour
,
Mazda CX-9
,
Saturn Outlook
,
Hyundai Veracruz
,
Subaru Tribeca
and the
Suzuki XL-7
.
It also includes six models that each sold in excess of 7,000 units in April 2010: the
Ford Edge
,
Kia Sorento
,
Hyundai Santa Fe
,
Chevrolet Traverse
,
Toyota Highlander
and the
Subaru Outback
. These models generated total retail sales volume of 47,140 units in April 2010 compared to sales of 79,362 units for the entire segment during that month.
Let's take a look at the six highest-selling models. Many are sold in a handful of trim levels, with two engine choices and a powertrain option. We've decided to compare 6-cylinder all-wheel-drive models, as all six of these are available in that specific configuration.
Next
Page 1 of 5