A Closer Look-2010 Lotus Evora
1/1/2010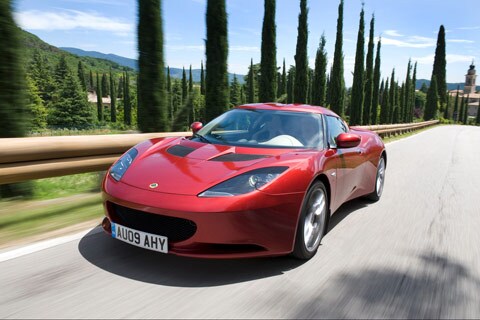 Based in England,
Lotus
has been manufacturing cars for more than half a century. With rare exception, nearly all of its models have been 2-seat sports cars-or dedicated race cars that have enjoyed much success over the decades. Fifteen years ago, Lotus introduced the
Elise
. The diminutive-and minimalist-2-seat roadster utilized aluminum construction and composite body panels to save weight, and a
Toyota
-sourced engine for power.
The open-top Elise was followed several years later by a closed-roof model called the
Exige
. While its sibling shared nearly identical mechanicals, it was fitted with a supercharged engine and additional sport tuning. The Elise and Exige were-and continue to be-genuine sports cars, but their small size and lack of amenities has kept the customer base very small.
In an effort to expand its product line, Lotus engineers set out to develop a new car-larger, more comfortable, and with 2+2 seating in a pinch. The performance benchmark would still be very high, but the all-new model would fill the sporty "touring car" void in the Lotus model range-and appeal to a larger customer base.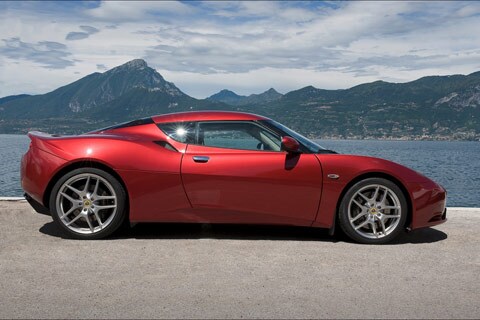 After a three-year development, the
first Lotus Evora
rolled into public view in the summer of 2008. The vehicle was larger than its Elise/Exige siblings, but still compactly packaged like a sports car (the Evora is roughly the same size and weight as a
Porsche Cayman
S).
Lotus has taken an interesting approach with the Evora's construction. Like the Elise/Exige, the new coupe uses extruded and bonded aluminum components for its chassis. However, the Evora has a central "tub" to which the front and rear subframes are bolted. This allows for easy (and less expensive) repairs in the event that the frame is damaged in an accident, Lotus says. The front subframe is aluminum, while the rear subframe (where the mid-mounted engine goes) is made from stronger steel. The body panels are all lightweight composite (plastic derivatives), and are either bolted or bonded to the chassis, depending on their location.
Next
Page 1 of 2