Why Diesel Deserves Another Look
2/24/2012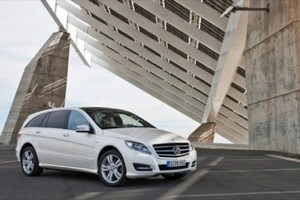 Diesel-poweredvehicles sold in the United States operate on a new ultra-low sulfurdiesel (ULSFD) fuel. The reduced sulfur content means the enginereleases fewer emissions, and it is also cleaner for the environmentthan the early-generation diesel fuels. Most diesel engines are alsocapable-with minor modifications-of running on "biodiesel." This typeof fuel is vegetable- or animal fat-based (not petroleum-based),meaning it can be made from crops such as soybeans, peanuts, or evenalgae, while preserving natural resources.
The diesel-powered engine offers many other benefits in addition to itsimproved efficiency and flexibility. The elimination of a spark plugmeans that diesels aren't required to have a high-voltage electricalignition system-often resulting in better overall reliability.Furthermore, to compensate for the higher internal pressures, a dieselengine is typically constructed more durably than its gasolinecounterpart. Combine that with the natural lubrication properties ofdiesel fuel, and it generally pays off with increased longevity.Lastly, unlike highly flammable gasoline, diesel fuel is safer tohandle. It has an oily consistency-it will not explode nor does itrelease flammable gasses when stored.
Diesel engines are good, but still not perfect. They emit moreparticulates and smog-forming nitrogen oxides (NO
x
) thantheir gasoline counterparts, and diesel fuel isn't as readily availableas gasoline in most markets. Engineers have addressed the emissionsconcern (diesels must meet the same stringent pollutant standards asgasoline vehicles) with scrubbers in the exhaust system that filter outparticulates and "urea injection" to chemically alter the hot gasses.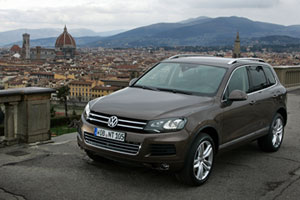 Theconsumable urea injection canister, commonly referred to by its tradename "AdBlue," is stored in a reservoir tank near the trunk. Theinjection reacts in the exhaust to break the harmful nitric oxides intoenvironmentally compatible nitrogen and water vapor. The process is soeffective that urea-injected diesel engines are able to meet stringent50-state EPA Tier 2 Bin 5 compliance.
As of today, only a handful of automakers are offering diesel-poweredpassenger car and SUV alternatives-and all of them are from Europeanmanufacturers. The poorly-engineered diesel offerings from the 1980sleft a bad taste with American consumers, while buyers in the rest ofthe world welcomed the subsequent generations of diesel-poweredcompacts. With most of the problems now in the past, diesel-poweredvehicles are finally a viable alternative to gasoline-a fact thatdomestic automakers, and consumers, will soon embrace.
For More Information:
Previous
Page 2 of 2