A Closer Look at Alternative-fuel Vehicles
2/24/2012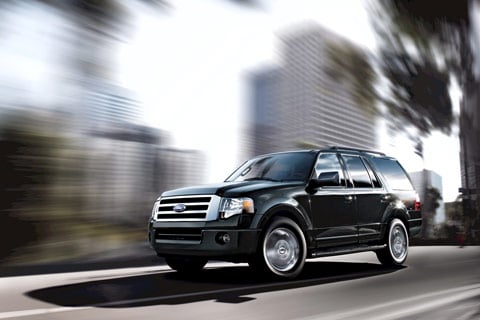 What about Ethanol?
Ethanol has been used for a vehicle fuel for more than a century (Henry Ford's first car, designed in 1896, ran on pure ethanol). Today, it is widely used as a blend with traditional gasoline to reduce emissions. In fact, many vehicles on the road today are able to burn ethanol-blended fuels. These are called Flexible Fuel Vehicles (FFVs).
While ethanol-based fuel is readily available, the blend has less energy than pure gasoline-meaning both horsepower and fuel economy decrease. Many who have the capability to run their vehicles on either fuel simply choose the more efficient (but less environmentally friendly) gasoline. Some FFVs available in showrooms today include the
Pontiac G6
FFV,
Nissan Armada
2WD FFV, and the
Ford Expedition
4WD FFV.
While fuels such as hydrogen, compressed natural gas, liquefied natural gas, liquid petroleum gas, and ethanol show promise, they still don't deliver the energy level of traditional fuels-and their national distribution today is inadequate for public use. Nevertheless, consumers are very supportive of alternative sources of fuel. Automakers know this, and they continue to push to solve the deficiencies inherent in each option. While gasoline and diesel fuel aren't going to disappear in the near future, the future of environmentally friendly alternative fuels looks very promising.
For More Information:
Previous
Page 3 of 3