An Inside Look at Vehicle Suspension Systems
2/24/2012
Late-model passenger vehicles are very sophisticated machines. Mechanically speaking, there are countless different systems that work together as your car, truck, SUV or crossover drives down the road. Tasked with delivering a stable and comfortable ride-while maintaining controllable handling and braking-is the vehicle's suspension system. Like most other components on a vehicle, manufacturers have taken many different approaches when it comes to suspension design. Luxury cars are engineered for a comfortable ride, while sports cars need to corner at high speed. Trucks, on the other hand, need to carry heavy loads and may travel off the pavement.
In general terms, there are two basic types of suspension:
rigid axle
and
independent suspension
.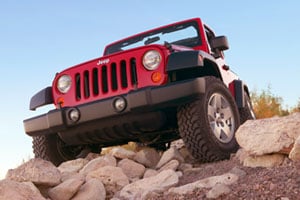 Rigid Axle
Rigid axle (also referred to as "solid axle" or "live axle") suspension was the first mass-produced design. Just as the name infers, the rigid axle suspension uses a solid beam to connect opposing wheels. When a wheel on one side hits a bump or moves, the wheel on the other side is negatively affected, decreasing ride quality. While this is an obvious drawback, rigid axle suspension is inexpensive to manufacture, offers lots of wheel travel (which benefits off-road travel), and it can be designed to carry very heavy loads, making it popular for trucks. The Jeep Wrangler uses a rigid axle on both the front and rear, while the Ford F-150 pickup and Nissan Titan pickup use a rigid axle only on the rear of the vehicle.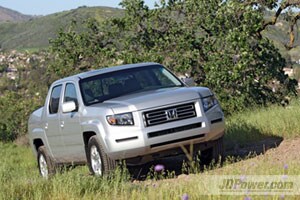 Independent Suspension
Independent suspension is much more prevalent today. As the name implies, each wheel moves independently over the road surface, isolating the remaining wheels from the impact. Independent suspension is more complex, but offers a much improved ride compared to rigid axles. The drawbacks include complexity, increased cost, reduced wheel travel, and reduced load capacity. The two most common types of independent suspension are MacPherson struts and double-wishbone suspension. Independent suspension is found on most sedans and sports cars today including the Ford Fusion, Lexus LS, and the Subaru Impreza WRX. In a unique move, the Honda Ridgeline pickup truck also uses an independent suspension.

Whether rigid axle or independent, suspension engineers have a variety of tools at their disposal when it comes down to the details. These different components-including the shock absorbers, sway bars (also called anti-roll bars), and springs-are combined to tune the ride specifically for each model. Many new vehicles take this one step further by integrating sophisticated electronics into their suspension designs.


Next
Page 1 of 2