Should I Trade my Old Car In or Sell it Privately?
Date Published: 02/24/2012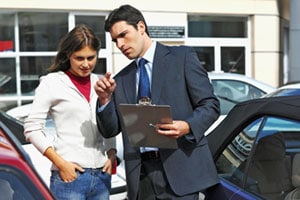 The most common dilemma facing new car buyers is whether to trade their existing car in to the dealer,or sell it privately. The answer to the question is determined by what kind of vehicle you own, the condition of the vehicle, the availability of time, and the financial implications.
The best candidate for a private sale is a popular model, equipped with the kinds of features shoppers want, in excellent condition with low mileage and all the maintenance receipts. This kind of car will sell fast. If your current car does not meet these criteria, you might want to consider trading it in.
A car dealership will accept any car in any condition. They don't care about dents, dings, rust, rips or stains in the upholstery. Even if the car doesn't run, you can have it towed in as a trade. You obviously won't get top dollar for the car, but you will rid yourself of the vehicle and all of its headaches. Plus, trading a car in to the dealer is simple. In total, it takes all of 5 minutes and you can do it on your schedule any day you'd like. There is no investment of time or money, and after a few simple signatures the dealership takes care of all the paperwork.
On the other hand, selling the car yourself will put more money in your pocket. However, most private party buyers will examine the car top to bottom, inside and out. They will question the service history,accident history, the tear on the seat, and the wear on the tires. If your car cannot withstand the scrutiny (or you don't have the disposition or time to handle the task), it may be wise to trade your car in.
Next
Page 1 of 2