Top-Rated 2012 Sedans: Performance & Design
6/14/2013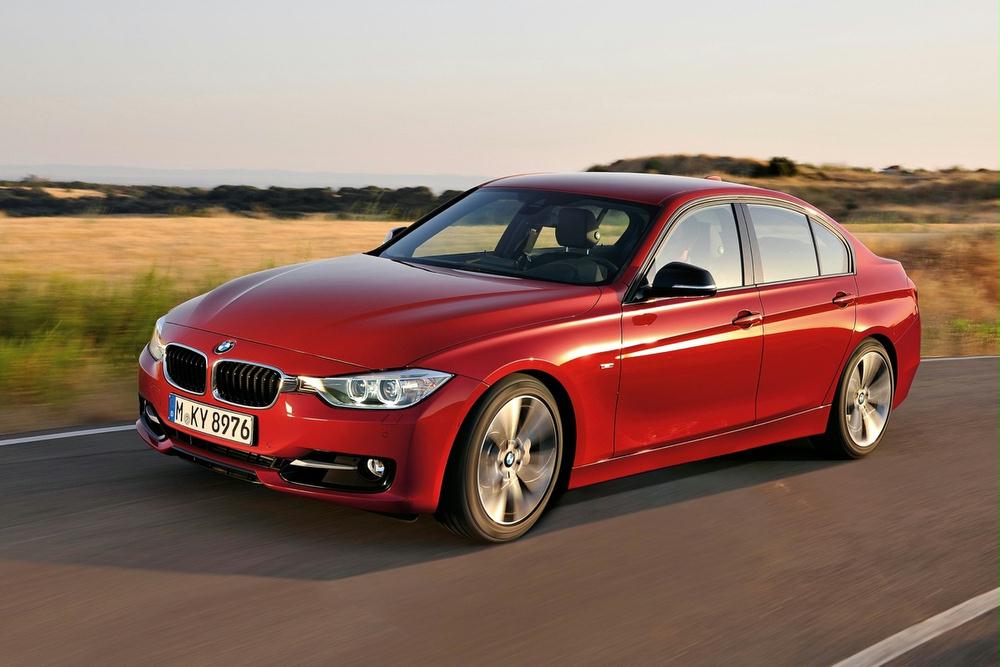 The annual
J.D. Power Automotive Performance, Execution and Layout StudySM
(APEAL) is designed to measure consumer sentiment about the design and the performance of the new vehicles that survey respondents have purchased and owned for at least 90 days, reflecting recognition that customer satisfaction is about more than just vehicle quality or dependability. Each year, tens of thousands of people share their thoughts about how their new vehicle performs, how it looks and feels, how the controls and features function, how comfortable the seats are, and more. Included in this 2012 Sedans buyer's guide are those models, listed in alphabetical order, which receive the highest overall ratings in the
2012 APEAL Study
.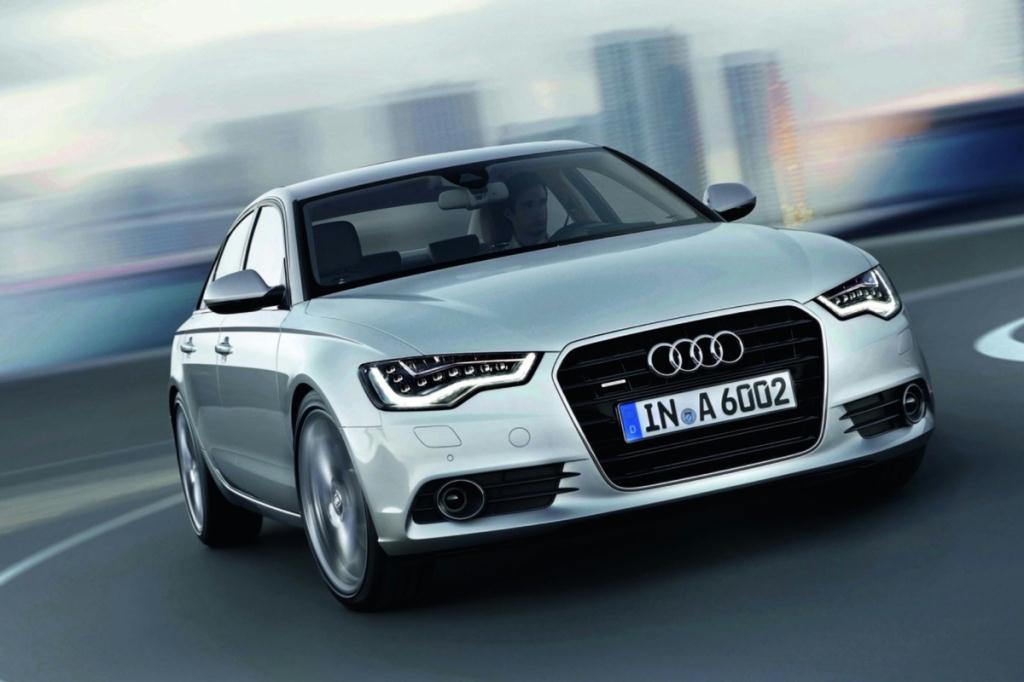 2012 Audi A6
A midsize luxury sedan, the 2012 Audi A6 is completely redesigned this year, taking its styling cues from the smaller
Audi A4
and larger
Audi A8
. Audi A6 2.0T models are equipped with a turbocharged, 2.0-liter 4-cylinder engine and front-wheel drive (FWD), and are offered with Premium or Premium Plus trim. The A6 3.0T models receive a supercharged, 310-horsepower, 3.0-liter V-6 engine and Quattro all-wheel drive (AWD). In addition to Premium and Premium Plus trim, the A6 3.0T is available in a Prestige trim level.
Updates for the new A6 include the latest version of
Audi
's Multi-Media Interface (MMI) technology, which includes a handwriting-recognition touch pad. The A6's Audi Connect service provides mobile Wi-Fi for up to 8 devices, as well as Google Earth and Google Local Search with the capability to store up to 50 Google Earth locations on the car's hard drive.
Additionally, the 2012 Audi A6 is offered with 4-zone automatic climate control, a 1,300-watt premium audio system, and a configurable head-up display. Safety features include Audi PreSense Plus, Audi Braking Guard, Audi Side Assist, and an adaptive cruise control system with stop-and-go capability. A Night Vision Assistant system is also available, and provides pedestrian-detection technology.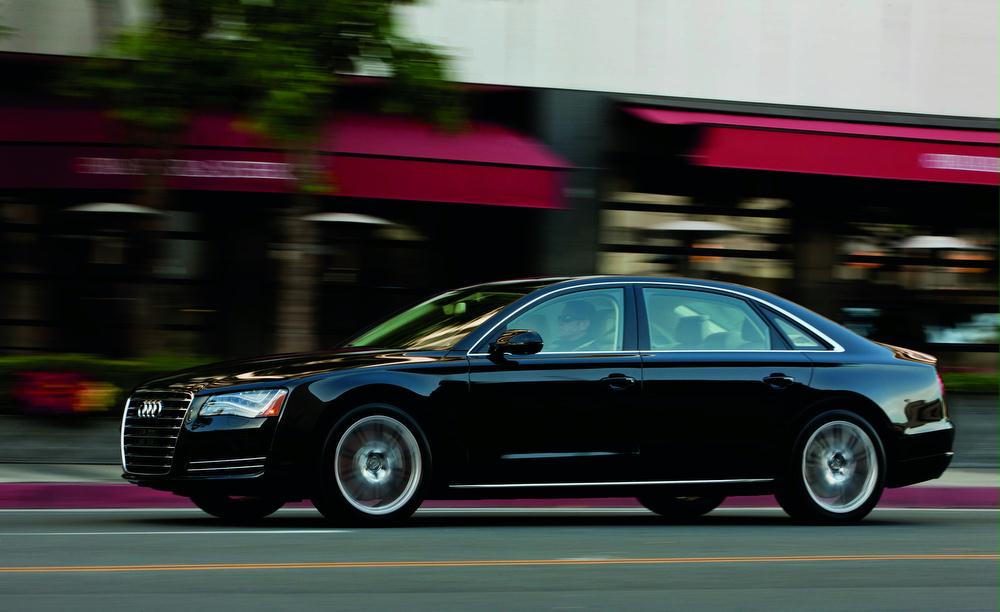 2012 Audi A8
The A8 is Audi's full-size flagship sedan, offered with a standard- or extended-length wheelbase. The latter model is called the A8 L. Both versions are equipped with a 372-horsepower, 4.2-liter V-8 engine paired with an 8-speed automatic transmission and a Quattro AWD system that delivers 60% of engine power to the rear wheels to make the A8 feel more like a traditional rear-wheel-drive (RWD) vehicle.
For 2012, a new A8 L W12 model debuts with a 6.2-liter 12-cylinder engine generating 500 horsepower. Other changes include the addition of standard Audi Connect service with mobile Wi-Fi capability, the addition of power door closers to the A8's optional Convenience package, and new full-leather interior option packages.
Every Audi A8 employs Audi Space Frame aluminum construction to help reduce the car's weight and improve gas mileage, and the A8 boasts a coefficient of drag equal to a
Toyota Prius
, according to Audi. Both factors help the standard A8 to get an EPA-rated 28 mpg on the highway.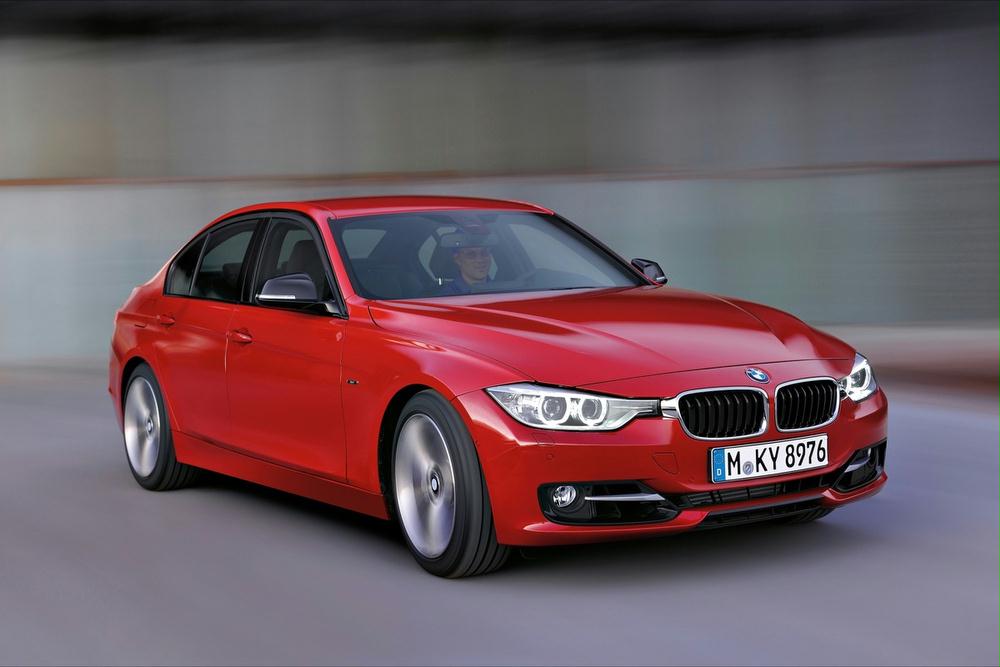 2012 BMW 3 Series
The BMW 3 Series is the most popular model in
BMW
's lineup and is one of the best-selling luxury models in America. For 2012, the 3 Series Sedan is completely redesigned, larger but lighter than the previous version, and offered in 328i and 335i model series.
The 328i is equipped with a turbocharged, 240-horsepower, 2.0-liter 4-cylinder engine while the 335i continues with a turbocharged, 300-horsepower, 3.0-liter 6-cylinder engine, each equipped with automatic start/stopt technology and a Driving Experience Control system that tailors vehicle characteristics to one of four settings. Both models offer a choice between a 6-speed manual gearbox and an 8-speed automatic transmission, and an xDrive AWD system is optional.
Additional highlights of the redesigned 3 Series include new Sport, Luxury, and Modern trim lines, as well as numerous new convenience, connectivity, and safety technologies. BMW also improved rear-seat passenger space and trunk space with the redesigned 2012 3 Series Sedan.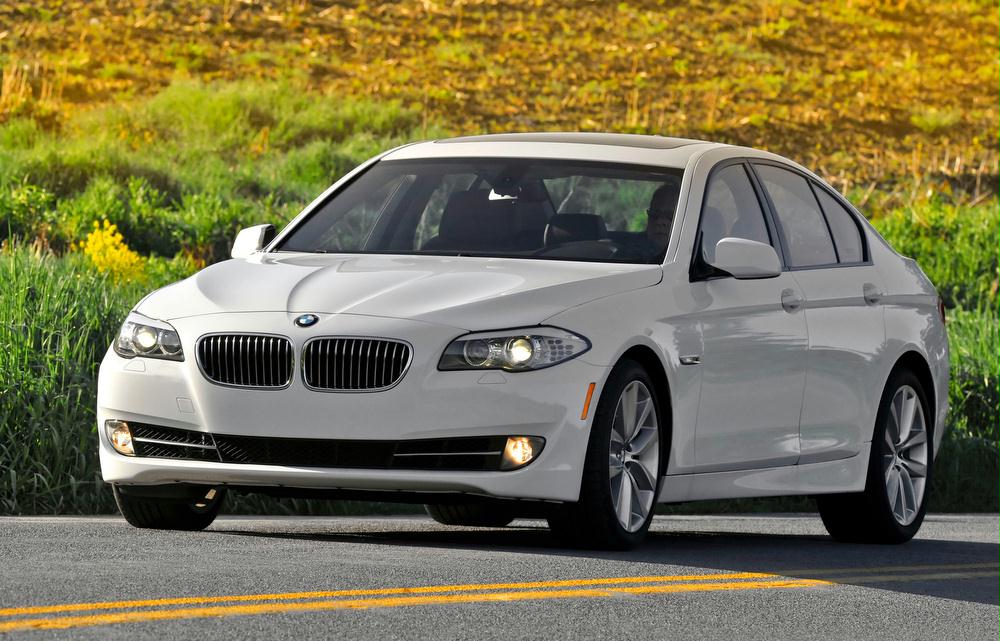 2012 BMW 5 Series
The 2012 BMW 5 Series is a midsize luxury sedan offered in 528i, 535i, 550i, and ActiveHybrid 5 model series. The ActiveHybrid 5 model is new for 2012, and the 528i receives a new engine, the same turbocharged, 240-horsepower, 2.0-liter 4-cylinder that's installed in the redesigned 3 Series. The 535i is equipped with a turbocharged, 300-horsepower, 6-cylinder engine while the 550i has a turbocharged, 4.4-liter V-8 producing 400 horsepower. All except for the ActiveHybrid 5 offer a choice between a manual and an automatic transmission, and are available with xDrive AWD.
Modifications for 2012 also include new automatic start/stop technology for the 528i and 535i, and all models have Driving Experience Control technology with Eco Pro, Comfort, Sport, and Sport+ settings. The 2012 5 Series has a new standard Active Protection system that prepares the cabin and occupants for an unavoidable collision, and BMW offers new options including a new full-color head-up display and hands-free trunk opening.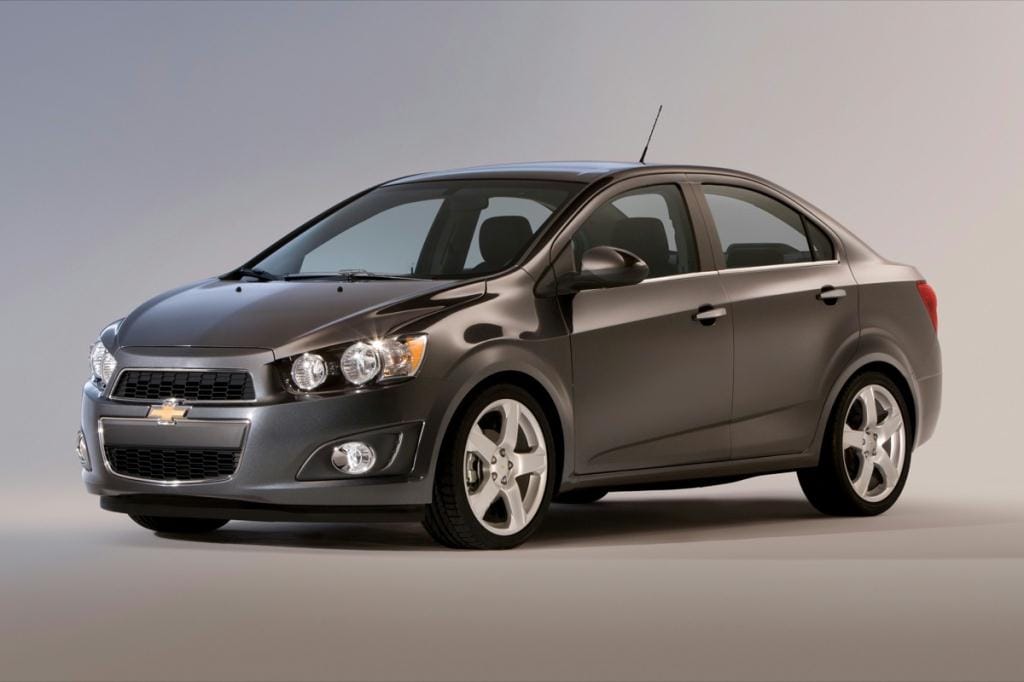 2012 Chevrolet Sonic
The 2012 Sonic subcompact slots beneath the compact
Cruze
in
Chevrolet
's lineup, replacing the
Aveo
as the least expensive sedan offered with a Chevy badge. Three versions of the car are on sale: LS, LT and LTZ. Highlights include standard OnStar telematics, 10 standard air bags, ride and handling characteristics tuned by
Corvette
engineers, and an interior that Chevrolet says is inspired by motorcycle design.
A 138-horsepower, 1.8-liter 4-cylinder engine and a manual transmission are standard for the Sonic, and Chevrolet claims that 90% of the engine's torque is available between 2,400 rpm and 6,500 rpm to help make the car feel more responsive. A 6-speed automatic transmission is optional.
Sonic LT and LTZ trim levels can be upgraded with a turbocharged, 1.4-liter 4-cylinder engine supplying the same amount of horsepower and some extra torque, each of which is offered at lower rpm. The catch here is that the turbocharged engine is offered only with a manual transmission.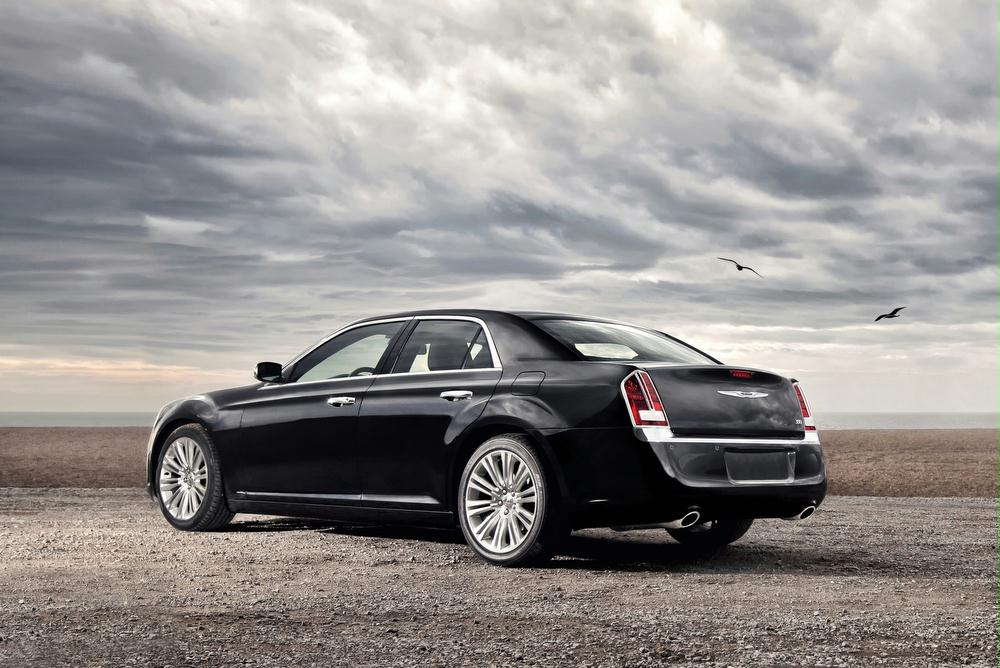 2012 Chrysler 300
A full-size premium sedan, the Chrysler 300 is offered in a wide variety of styles designed to provide value, luxury, or performance. Six different versions are offered: 300, 300 Limited, 300C, 300C Luxury Series, 300S, and SRT8. The 300S and 300 SRT8 are new for 2012.
Chrysler
also introduces a new 8-speed automatic transmission for the standard V-6 engine this year, and offers optional AWD with the V-6 engine (previously, AWD was limited to the V-8 model). Hands-free text messaging capability, voice-recognition technology for the navigation system, and a new Beats by Dr. Dre premium audio system are new options for 2012.
The Chrysler 300's standard engine is a 292-horsepower, 3.6-liter V-6. The 300C and 300S V-8 models are equipped with a 5.7-liter V-8 engine making 363 horsepower. A 470-horsepower, 6.4-liter V-8 engine powers the 300 SRT8 model. Automatic transmissions are standard, driving the 300's rear wheels. Except for the SRT8, AWD is optional.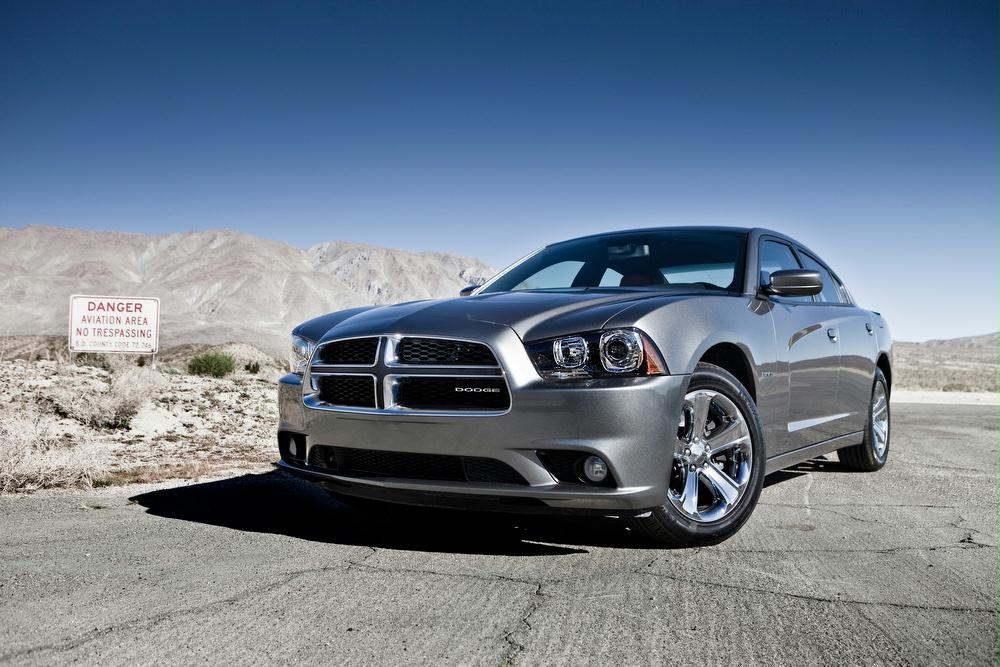 2012 Dodge Charger
The full-size 2012 Dodge Charger shares its platform and powertrains with the Chrysler 300, but is offered in SE, SXT, R/T, and SRT8 trim levels. The SXT trim level replaces the Rallye model from last year, and the Charger SRT8 is a new performance variant debuting this year.
Like the Chrysler 300, the Dodge Charger is equipped with a choice between a 3.6-liter V-6 engine developing 292 horsepower (SE, SXT); a 363-horsepower, 5.7-liter V-8 (R/T); and a 6.4-liter V-8 capable of generating 470 horsepower, all paired with an automatic transmission. All Chargers are RWD, with AWD optional for SE, SXT and R/T trim levels.
For 2012, a new 8-speed automatic transmission is paired with the Charger's V-6 engine. It is optional for the SE trim level and standard for the SXT. Also new for 2012, an AWD system is optional for the SXT. Previously, the AWD system had been reserved for the Charger R/T. Additional upgrades for 2012 include hands-free texting capability, voice-controlled navigation, sport-bolstered front seats, and optional die-cast zinc paddle shifters. A new SXT Blacktop package and an upgraded R/T Road & Track package complete the upgrades for 2012.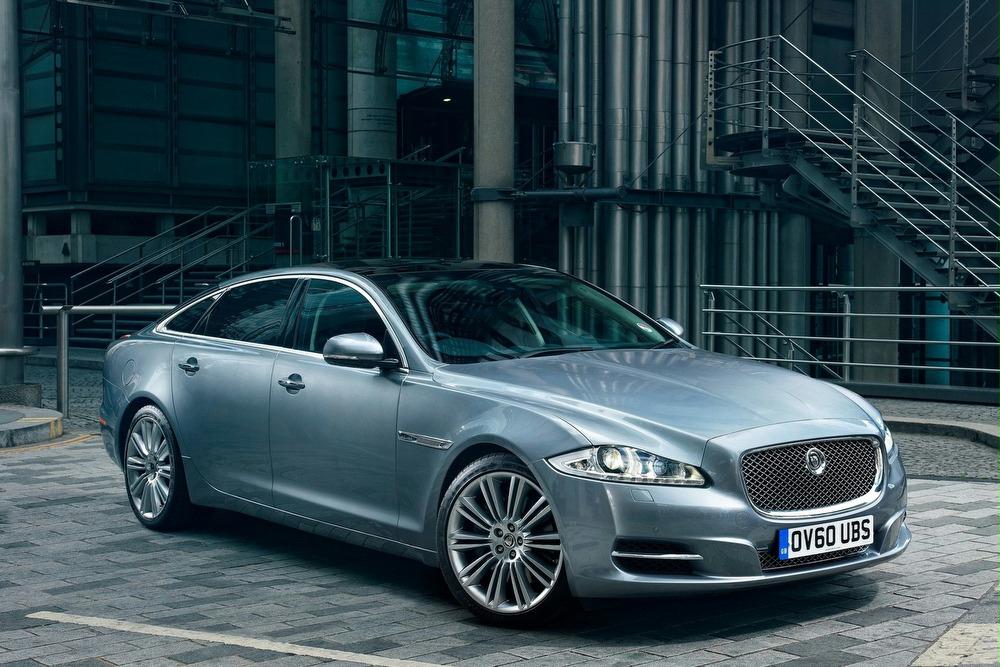 2012 Jaguar XJ
Jaguar
's flagship sedan is offered in standard-length (XJ) and extended-length (XJL) models, the latter increasing rear-seat leg room by 5 inches. Standard, Portfolio, Supercharged, and Supersport variants add equipment and performance as buyers move up in price.
A 385-horsepower, 5.0-liter V-8 engine is standard for the XJ and XJL Portfolio, while the Supercharged versions get a supercharged 5.0-liter V-8 generating 470 horsepower. The XJ Supersport and XJL Supersport are equipped with a 510-horsepower version of the supercharged V-8 engine. All 2012 Jaguar XJ and XJL models are RWD.
For 2012, Jaguar bestows upon its XJ a variety of new interior color combinations. Additionally, new option packages for the various models include a Portfolio package, Executive package, Illumination package, Rear Seat Comfort package, and several Sport and Speed packages.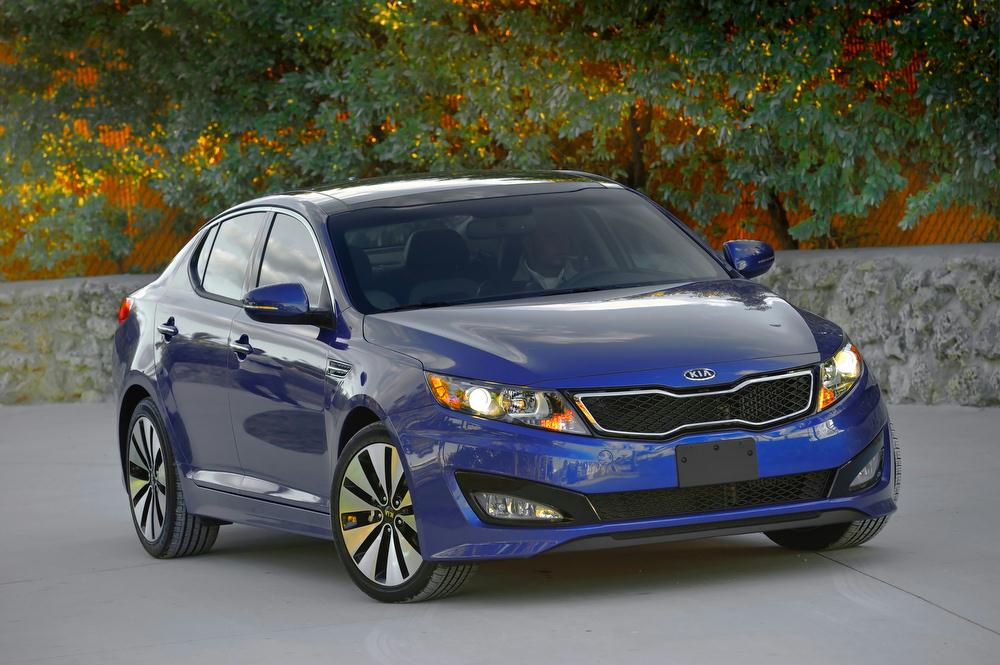 2012 Kia Optima
Kia
's midsize family sedan is called the Optima, and it was
completely redesigned for the 2011 model year
. Changes for 2012 are minimal, with fog lights, heated side mirrors, and chrome door handles now standard. The Optima EX is equipped with LED taillights, and Kia makes minor adjustments to option packages and interior trim.
The Optima is sold in LX, EX, and SX trim levels. The LX and EX are equipped with a 200-horsepower, 2.4-liter 4-cylinder engine, while the SX gets a turbocharged 2.0-liter 4-cylinder producing 274 horsepower. The turbocharged engine is optional for the Optima EX. A 6-speed manual gearbox is standard for the Optima LX; all other trim levels get a standard automatic transmission.
Kia also offers the Optima with a gas-electric hybrid powertrain good for a combined 206 horsepower. The automaker claims the car can travel at speeds up to 62 mph on battery power alone, and the EPA rates the Optima Hybrid to return 36 mpg in combined driving.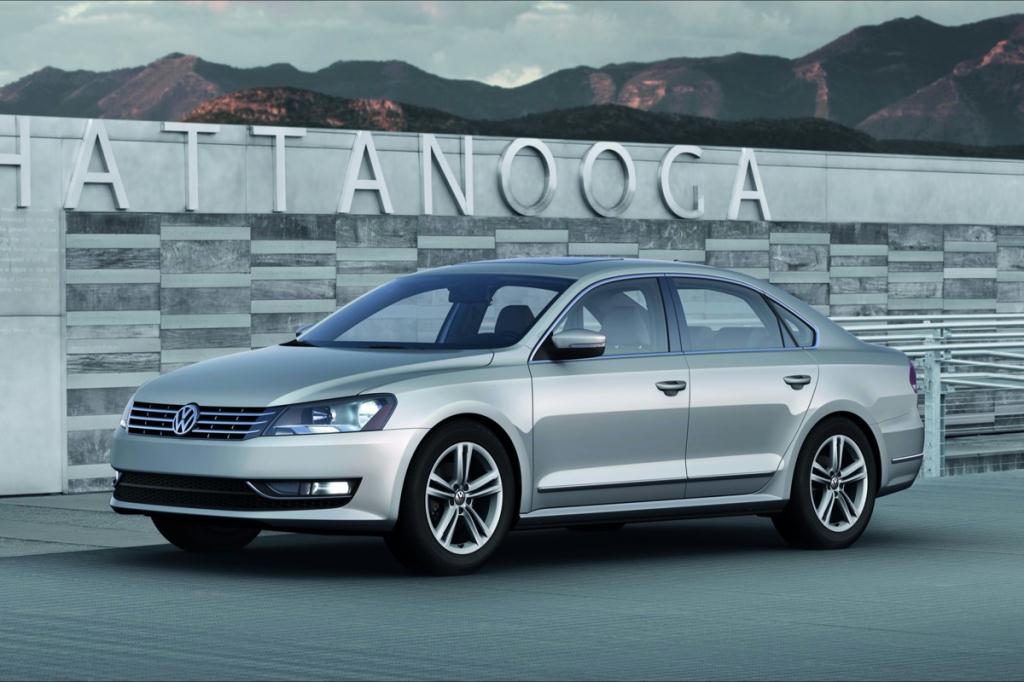 2012 Volkswagen Passat
For 2012, the Volkswagen Passat is completely redesigned and built in a new factory in Chattanooga, Tennessee. Designed specifically for American consumers, the 2012 Passat comes in 2.5, Clean Diesel TDI, and 3.6 model series as well as S, SE, SEL, and SEL Premium trim designations.
The Passat 2.5 has a 170-horsepower, 2.5-liter 5-cylinder engine paired with a manual or an automatic transmission. A 3.6-liter V-6 engine generating 280 horsepower is standard in the Passat 3.6. An automatic transmission is the only transmission choice in this model. The Passat Clean Diesel TDI model is equipped with a 2.0-liter, 4-cylinder turbo-diesel engine rated to get between 30 mpg and 43 mpg. A manual gearbox is standard, with an automated manual transmission that works just like a traditional automatic available as an option.
Depending on the model series and trim selected, the 2012 Passat is equipped with a reversing camera, navigation system, Fender premium sound system, and leather seats. All 2012 Passats come standard with 3 years or 36,000 miles of free scheduled maintenance.