Small Car Crash Test Ratings Reveal Six Safest Models
The Insurance Institute for Highway Safety (IIHS) has conducted crash tests on 12 small cars to determine how well they perform in the new small overlap frontal-impact test, which is designed to measure occupant protection in the event the vehicle strikes a tree, pole, or oncoming traffic on the front left corner. Of the 12 models evaluated, six performed at an "Acceptable" or "Good" level, earning them a "Top Safety Pick Plus" designation from the IIHS.

Of the six models that received the Top Safety Pick Plus designation, only the 2013 Honda Civic Coupe and Honda Civic Sedan received a "Good" rating in the s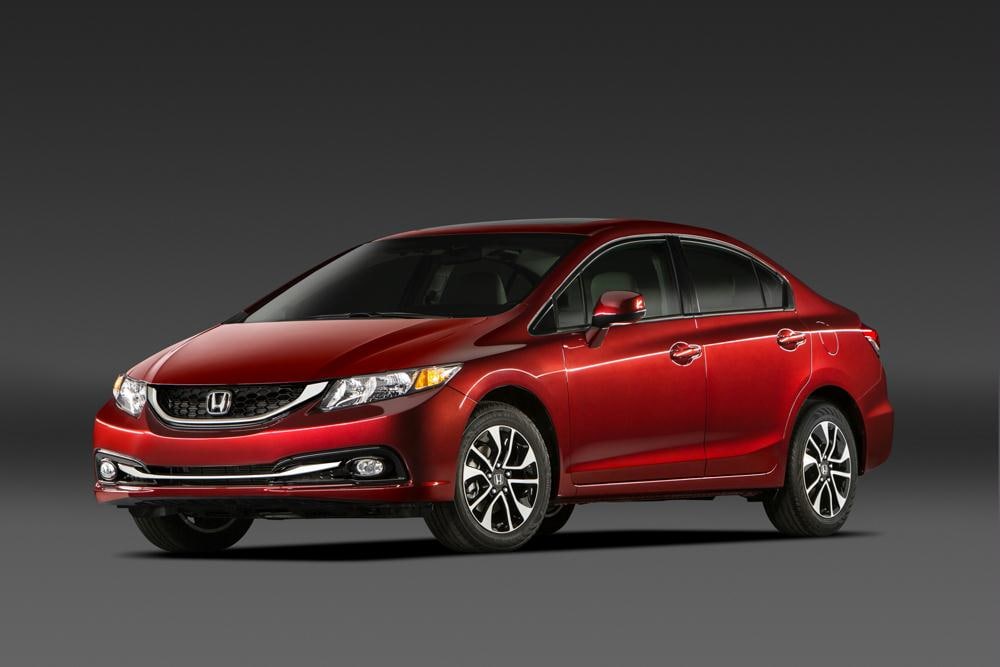 mall overlap frontal-impact test. An "Acceptable" rating was given to the 2013 Dodge Dart, 2013 Ford Focus, 2013 Hyundai Elantra, and 2014 Scion tC.

Models that received a "Marginal" rating in the new tests include the 2014 Chevrolet Cruze, 2013 Chevrolet Sonic, and the 2014 Volkswagen Beetle. Vehicles earning a "Poor" rating in the small overlap frontal-impact test were the 2014 Kia Forte, Kia Soul, and the Nissan Sentra. Of the 12 models tested, the redesigned 2014 Kia Forte was "the worst performer for both restraints and structure of all of the small cars evaluated," according to the IIHS.

"The small cars with marginal or poor ratings had some of the same structural and restraint system issues as other models we've tested," said David Zuby, the Institute's chief research officer. "In the worst cases safety cages collapsed, driver air bags moved sideways with unstable steering columns and the dummy's head hit the instrument panel. Side curtain air bags didn't deploy or didn't provide enough forward coverage to make a difference. All of this adds up to marginal or poor protection in a small overlap crash."

All six of these underperforming models received the highest rating of "Good" in the Institute's moderate overlap frontal impact, side impact, rear impact injury prevention, and roof crush strength tests.