Ward's 10 Best Interiors of 2013 Announced by WardsAuto World Editors
The annual Ward's 10 Best Interiors list has been announced. The list was created by WardsAuto World editors to recognize vehicles with new or substantially updated interiors for excellence in the following areas: comfort, materials, fit-and-finish, control layout and use, technology user interface, safety, value, and overall design. The 2013 Ward's 10 Best Interiors list includes a variety of vehicles across size, type, and price classes.

"This year's batch of winners really drives home the point that auto interiors are vital in the battle for consumers' hearts and minds," said WardsAuto World Editor-in-Chief Drew Winter. "It wasn't uncommon all that long ago for automakers to view interiors as the best place to take cost out of a vehicle program. They eventually figured out that's a big mistake, because people spend a lot more time looking at the inside of their car than the outside."

For 2013, the publication's editors evaluated 46 vehicles. The models with the 10 Best Interiors are listed below in alphabetical order.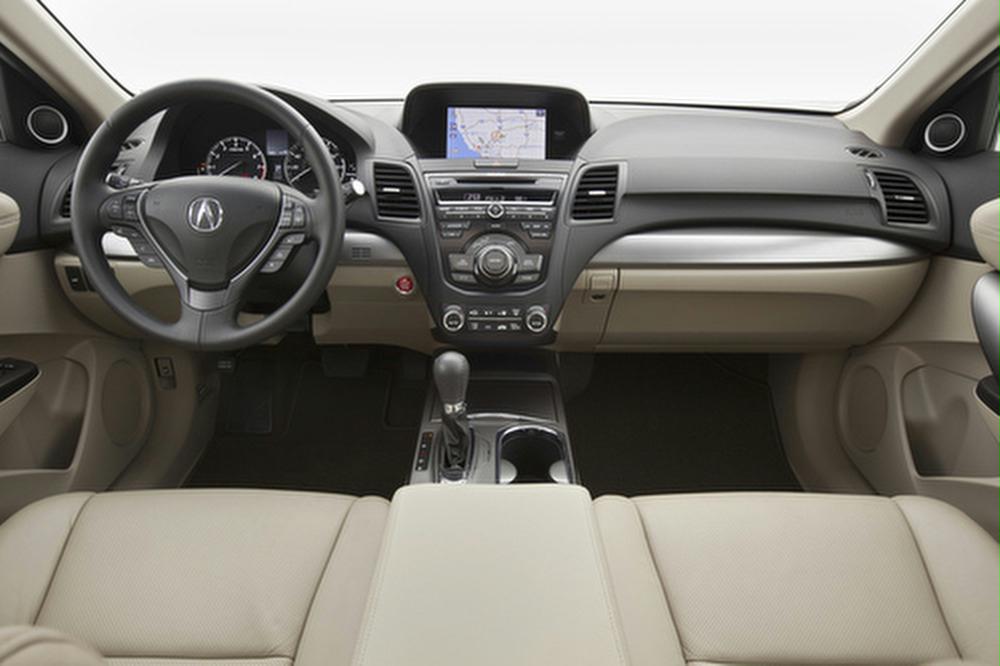 2013 Acura RDX
The 2013 Acura RDX is a compact luxury crossover SUV sharing its platform with the Honda CR-V, but it is equipped with an exclusive V-6 engine. According to WardsAuto, the Acura RDX displays excellent fit-and-finish, "upscale sportiness," a large cargo area, a roomy back seat, and "durable materials."

2013 Acura RDX Summary, Photos & Specs
2012 Acura RDX Quality Ratings








2013 Cadillac XTS
The 2013 Cadillac XTS is a full-size luxury sedan equipped with the company's Cadillac User Experience (CUE) human machine interface, which WardsAuto characterizes as "thoroughly modern and intuitive." Additional praise is given for the XTS test model's Jet Black/Light Wheat 2-tone color combination, ambient cabin lighting, and "delightfully original accent stitching."

2013 Cadillac XTS Summary, Photos & Specs






2013 Chevrolet Spark
Noting that the inexpensive Chevy Spark 5-door hatchback is likely to be a first new car for many young car buyers, WardsAuto expects it to be "one they will remember fondly." The publication cited the car's impressive level of equipment and technology for a low price, coupled with the test model's "unforgettable" Jalapeno Green interior accents, as reasons for its nomination to the 2013 10 Best Interiors list.

2013 Chevrolet Spark Summary, Photos & Specs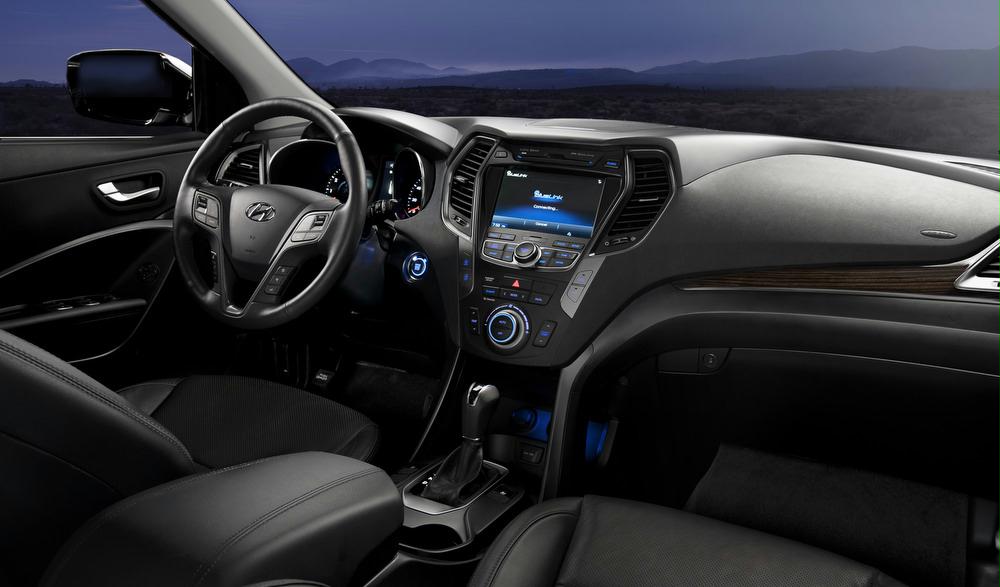 2013 Hyundai Santa Fe Sport
Calling the redesigned 2013 Santa Fe Sport "the essence of a midsize family CUV," WardsAuto characterizes the crossover's cabin as "well-crafted," "tastefully appointed," and "artistically charged" with a "decidedly premium look and feel." The editors further assert that Hyundai is "becoming a real leader in 'branded' interiors,'" meaning that the automaker's vehicles share key attributes expressed in unique ways.

2013 Hyundai Santa Fe Sport Summary, Photos & Specs
2012 Hyundai Santa Fe Sport Quality Ratings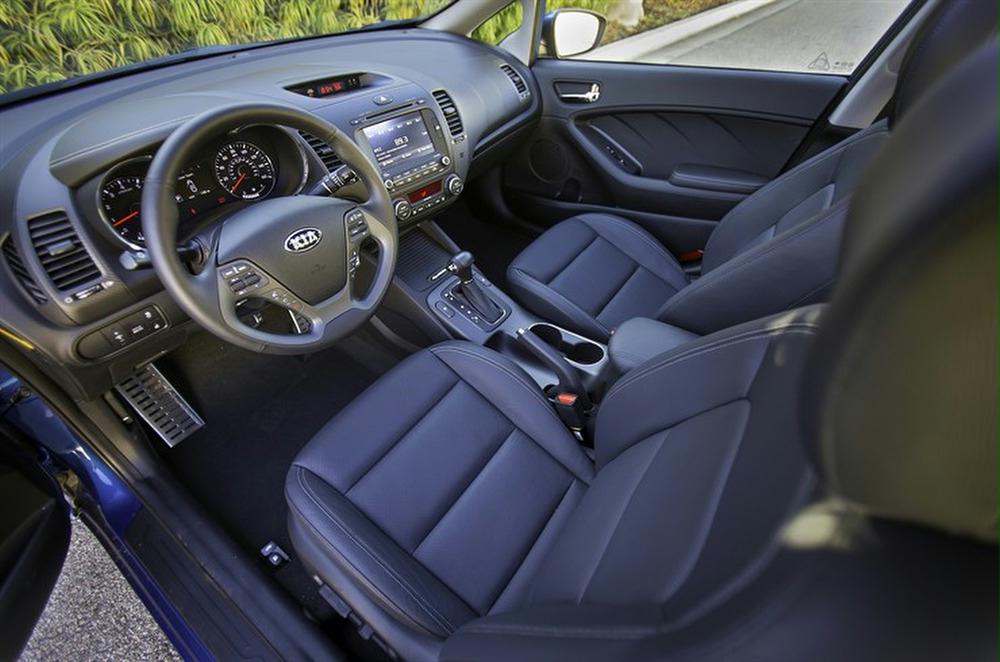 2014 Kia Forte
Redesigned for the 2014 model year and offered in coupe, 5-door hatchback, and 4-door sedan body styles, the compact Kia Forte "demonstrates the big strides" made in small car interiors in recent years. WardsAuto calls the 2014 Forte's cabin "cleanly configured and easy to use" and says many materials "are upscale enough to warrant placement on luxury vehicles."

2014 Kia Forte Preview
2013 Kia Forte Summary, Photos & Specs
2012 Kia Forte Quality Ratings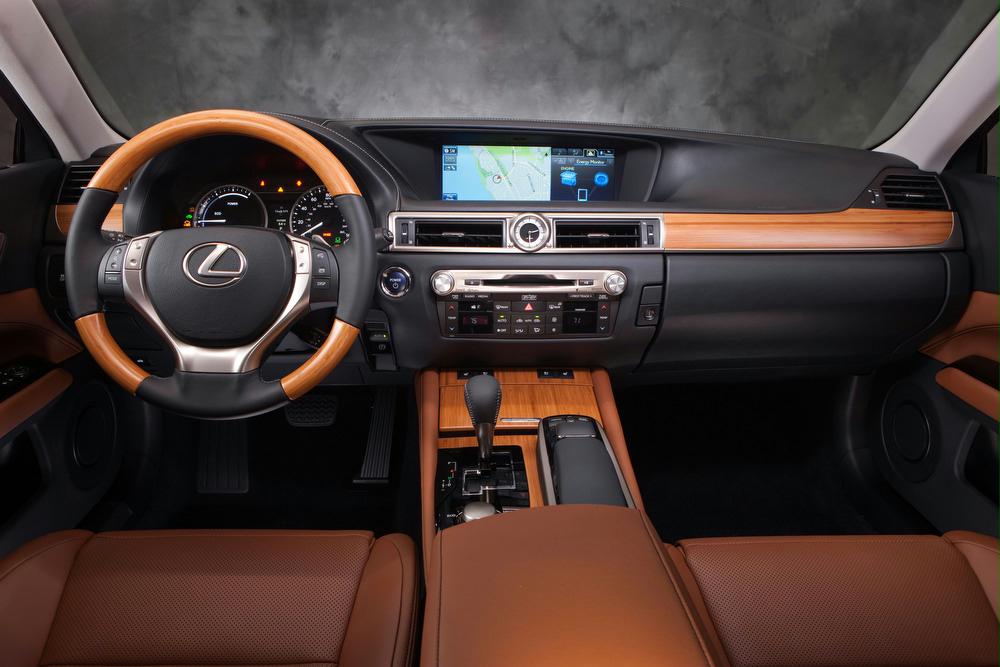 2013 Lexus GS 450h
Why is the gas-electric hybrid version of the redesigned Lexus GS midsize luxury sedan nominated to this list but not the standard GS? The GS 450h is the only one offered with optional Bamboo wood trim, which WardsAuto says "brightens the cabin like a perfect sunset." Additional praise is given to the GS model's "rich leather," "restrained backlighting," and a level of craftsmanship that "leaves no doubt Lexus is raising the bar for luxury interiors."

2013 Lexus GS 450h Summary, Photos & Specs
2012 Lexus GS 450h Quality Ratings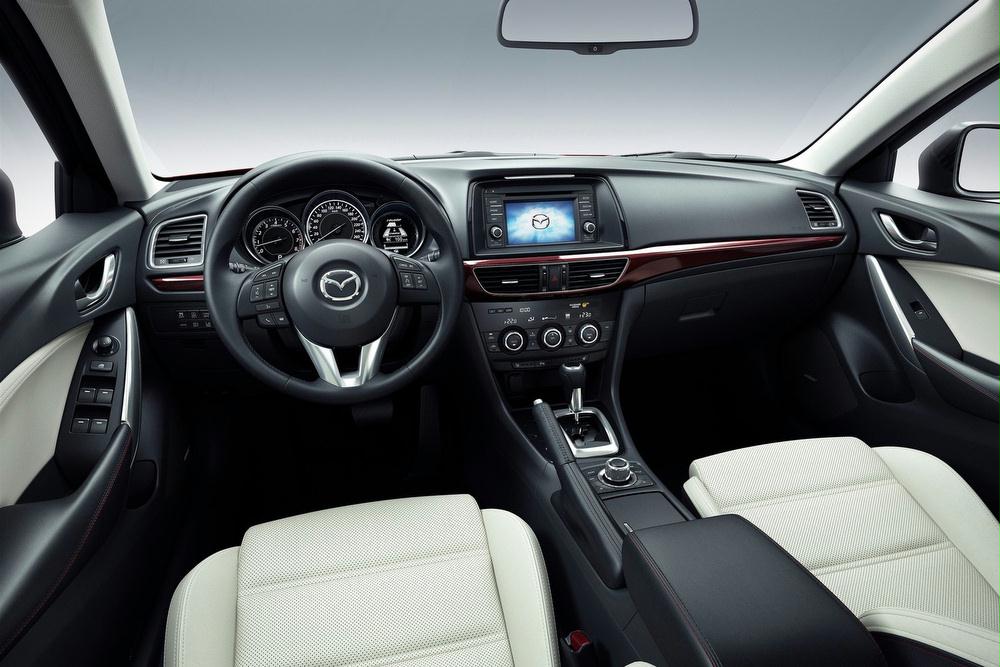 2014 Mazda 6
The redesigned 2014 Mazda 6 is a midsize family sedan. WardsAuto nominates the car's interior as one of the 10 Best for numerous reasons, citing value, color management, flowing design, attention to detail, and an "excellent infotainment system" as the primary reasons for inclusion.

2014 Mazda 6 Preview
2014 Mazda 6 Summary, Photos & Specs
2012 Mazda 6 Quality Ratings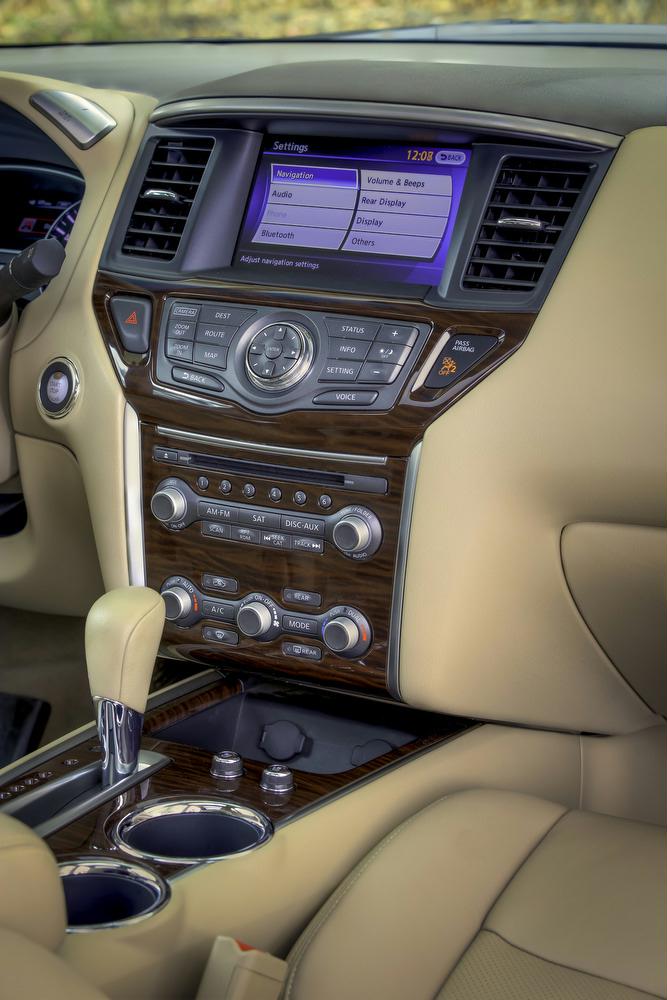 2013 Nissan Pathfinder
Calling the redesigned 2013 Nissan Pathfinder's 7-passenger interior "warm, inviting, spacious, and ready for anything," WardsAuto says the new Pathfinder's cabin is more comfortable than the model it replaces. The editors specifically name the Pathfinder's "Latch and Glide" seats as a benefit, prompting the publication to call the crossover SUV "a fine example of graceful utility."

2013 Nissan Pathfinder Summary, Photos & Specs
2012 Nissan Pathfinder Quality Ratings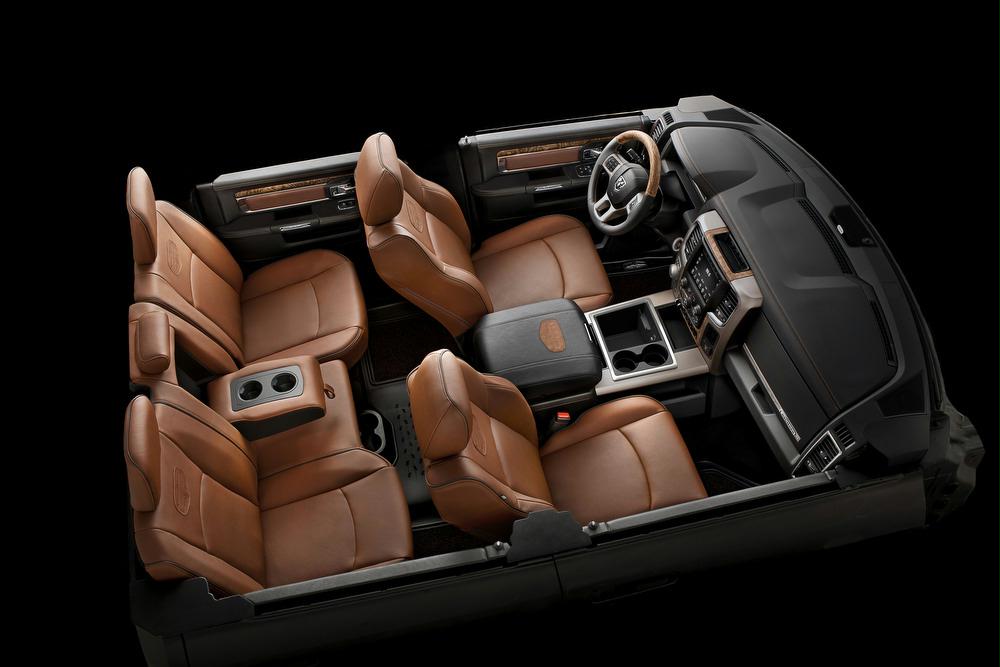 2013 Ram 1500 Laramie Longhorn
The Laramie Longhorn is the most luxurious of the 2013 Ram 1500 models, and WardsAuto editors call the full-size pickup truck's interior "spectacular" and "emotive." An expensive Western-themed model, the Ram 1500 Laramie Longhorn is equipped with materials and details that impressed the publication enough to say: "If Bentley made a pickup truck, its cabin would look like this."

2013 Ram 1500 Summary, Photos & Specs
2012 Ram 1500 Quality Ratings






2013 Toyota Avalon
A full-size sedan, the Toyota Avalon is redesigned for 2013, now offered with a choice between a V-6 or gas-electric hybrid powertrain and shares its underpinnings with the Lexus ES 350 and ES 300h. WardsAuto says the new Avalon "takes the traditional full-size sedan interior to a new level" and cites "impeccable" build quality, "benchmark" materials, and design elements that create an "exquisite" visual effect as reasons for inclusion among the 10 Best Interiors for 2013.

2013 Toyota Avalon Summary, Photos & Specs
2012 Toyota Avalon Quality Ratings