WardsAuto Announces 10 Best Engines of 2013
WardsAuto, a news, data and analysis company specializing in the automotive industry, has announced the winners of its annual 10 Best Engines competition for 2013. Five of the winners are 4-cylinder engines, but no electric or gas-electric hybrid powertrains made the 10 Best Engines list, despite the fact that 11 of the 41 eligible power plants for 2013 are used in EV or hybrid models.

"When hybrids and EVs have been on the list previously, it was because they were revolutionary and compelling," said WardsAuto World editor-in-chief Drew Winter. "If next-generation EVs and hybrids raise the bar beyond the current Toyota Prius, Nissan Leaf and Chevrolet Volt, then we'll be happy to recognize them."

In determining the 10 Best Engines, WardsAuto editors compared the winners from the previous year with new engines introduced to the market for 2013. The evaluators scored each engine for power, observed fuel economy, technology, relative competitiveness, and noise, vibration and harshness characteristics. All contenders must be offered in a vehicle priced at less than $55,000 and on sale by the first quarter of 2013.

This year's 10 Best Engines are listed below, in alphabetical order, accompanied by the models in which the engine is installed.

Audi 3.0-liter supercharged V-6--Named a 10 Best Engine for a fourth year in a row, Audi's "3.0T" engine is offered in the Audi S4, Audi S5, Audi A6, Audi A7, Audi A8, Audi Q5, and Audi Q7.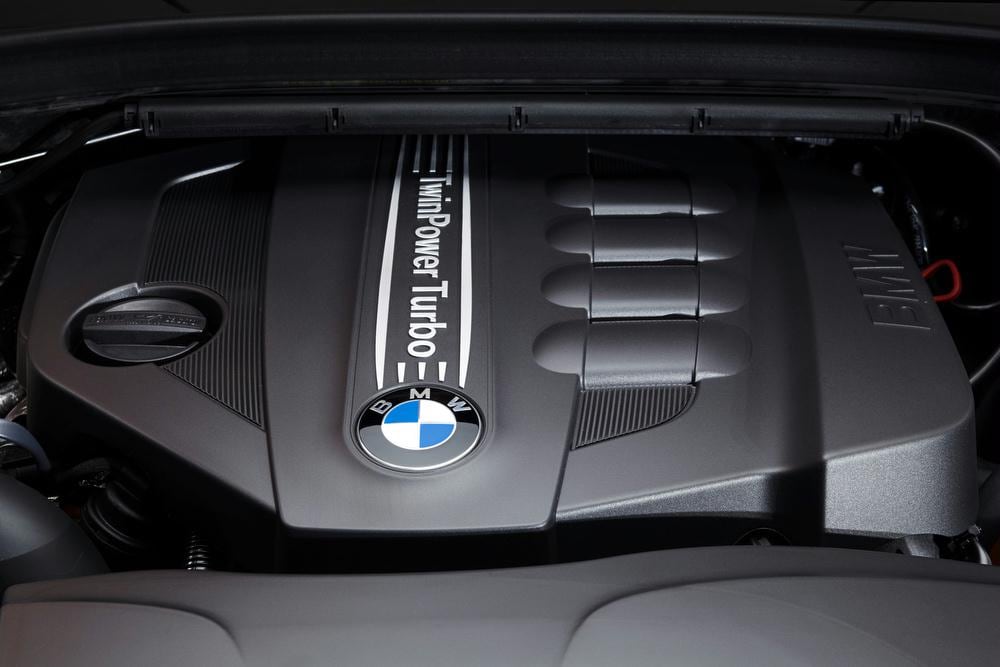 BMW 2.0-liter turbocharged 4-cylinder--This engine, known internally as the "N20," is offered in the BMW 328i Sedan, BMW 528i, BMW X1, BMW X3, and BMW Z4. This is the second consecutive year the engine has made the 10 Best Engines list.

BMW 3.0-liter turbocharged 6-cylinder (N55)--For a third year in a row, BMW's turbocharged 3.0-liter 6-cylinder "N55" engine is named one of the 10 Best Engines. It is available in every one of BMW's car and SUV lines, from the 1 Series to the X6.

Chrysler 3.6-liter V-6--Making the list for the third time in 3 years, Chrysler's "Pentastar" V-6 engine is offered in every one of the company's products except for the Dodge Dart, Jeep Compass, Jeep Patriot, and Ram Heavy Duty pickup trucks.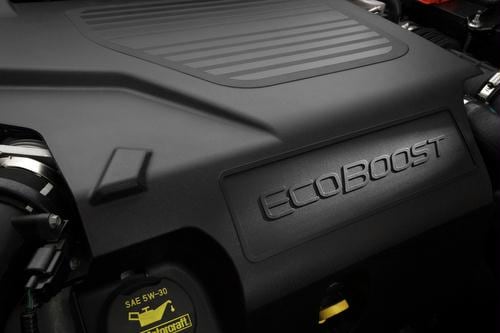 Ford 2.0-liter turbocharged 4-cylinder--Ford's family of turbocharged engines is called EcoBoost, and they range in size from a 1.6-liter 4-cylinder to a 3.5-liter V-6. The version that makes the 10 Best Engines list for 2013 is the 2.0-liter EcoBoost 4-cylinder, which is installed in the Ford Edge, Ford Escape, Ford Explorer, Ford Focus ST, Ford Fusion, Ford Taurus, and Lincoln MKZ.

Ford 5.8-liter supercharged V-8--The 2013 Ford Mustang Shelby GT500 is the only Ford model equipped with this all-aluminum engine, which generates 650 horsepower and 600 lb.-ft. of torque. It is the most powerful production V-8 engine in the world, according to Ford.

General Motors 2.0-liter turbocharged 4-cylinder--Last year, GM's turbocharged 2.0-liter "Ecotec" 4-cylinder, installed in the Buick Regal GS, was named a 10 Best Engine. This year, a refined version of that engine makes the list. For 2013, it is installed in the Cadillac ATS and the Chevrolet Malibu.

Honda 2.4-liter 4-cylinder--This is a brand-new engine, installed in the redesigned 2013 Honda Accord and paired with a 6-speed manual gearbox or a new continuously variable transmission.

Honda 3.5-liter V-6--The redesigned 2013 Honda Accord is offered with an optional 3.5-liter V-6 engine, which also makes the 10 Best Engines list. It offers Variable Cylinder Management, which shuts half of the cylinders off under certain driving conditions to conserve fuel.

Subaru 2.0-liter 4-cylinder engine--Generating 100 horsepower per liter of displacement, this horizontally opposed 4-cylinder engine, also known as a "boxer" engine or a "flat-four," is installed in the Subaru BRZ and Scion FR-S. A turbocharged variant is expected to arrive soon.