Infiniti and NCAA Get Together for a Little March Madness
Could the Final Four include the Gonzaga Bulldogs, or how about the unranked Minnesota Golden Gophers? March Madness is all about basketball powerhouses and not-so-powerful team upsets. Nissan's Infiniti luxury brand is offering March Madness fans, who may also like sporty luxury vehicles and crossovers, a chance to win a pair of tickets to sit in the stands and watch this year's NCAA Finals to be played April 6-8 at the Georgia Dome in Atlanta, Georgia.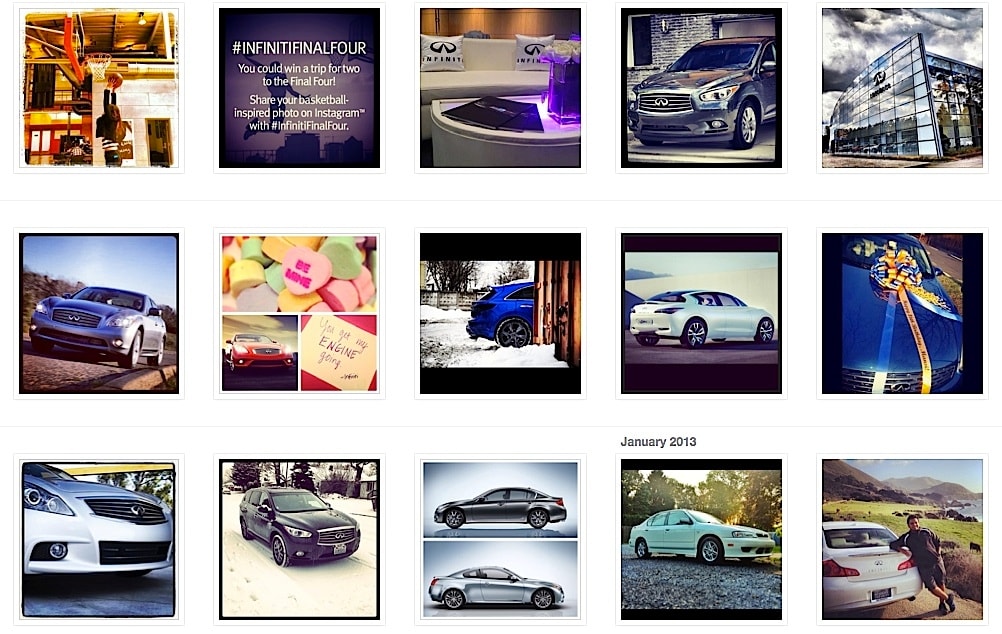 To be included in a random drawing for the event, which includes all-paid travel arrangements and accommodations, participants can enter a contest to create an Instagram with a photo of anything about basketball. Photos can be sent via the Instagram app on a smartphone using the hash tag: #InfinitiFinalFour. Or, entrants can e-mail a basketball photo to Sponsor at infinitifinalfour@gmail.com. The deadline is next Monday, March 11, and the winner will be announced on Wednesday, March 13.

For details and contest rules of the #InfinitiFinalFour on the Instagram app, please visit Infiniti NCAA Ticket Giveaway. Infiniti has an ongoing partnership with the National Collegiate Athletic Association (NCAA), which includes athletic programs at colleges and universities in the United States and Canada.