BMW Celebrates Current M3 with Trio of Frozen Edition Models
When BMW redesigns its 3 Series lineup of sedans, coupes, convertibles, and wagons, it typically does so in staggered fashion, introducing all-new versions of the sedan and wagon prior to unveiling the revamped coupe and convertible. As such, the 3 Series Sedan was new for 2012, the 3 Series Wagon is new for 2013, and history dictates that this is likely the final year for the 3 Series Coupe and Convertible in current format.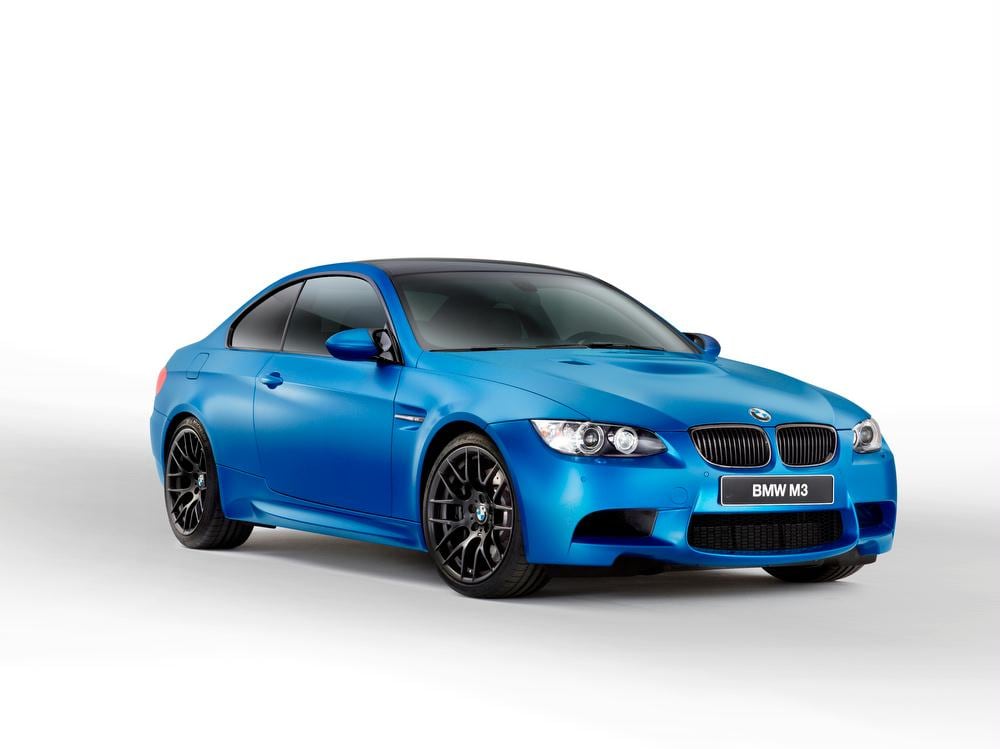 It comes as no surprise, then, that changes to the 2013 BMW 3 Series Coupe and 3 Series Convertible are minimal. Since the BMW M3 is based on the unchanged model, that observation extends to the performance-oriented variants as well. With one exception.

A limited-production run of the 2013 BMW M3 Coupe is rolling into showrooms this year. Dubbed the M3 Frozen Limited Edition, these models are painted in a red, white or blue matte-finish paint, and feature matte-black 19-inch aluminum wheels and high gloss black exterior trim.

Inside, the M3 Frozen Limited Edition is equipped with an extended leather treatment, and the Premium option package is included. This means the M3 Frozen Limited Edition offers power-adjustable M sport seats wrapped in premium leather, power-folding side mirrors, compass, universal garage door opener, and a choice of upgraded wood, carbon fiber, or brushed aluminum cabin trim.

The 2013 BMW M3 Frozen Limited Edition is also equipped with the Competition option package, which adds an M Dynamic Mode for the traction and stability control system, and a performance suspension with Comfort, Normal and Sport modes and a lower ride height. Options include a premium surround-sound audio system, BMW Apps smartphone integration technology, Cold Weather package, power sunroof, and a BMW M Double-clutch Transmission (M DCT).

All 150 units of the BMW M3 Frozen Edition will go on sale in January of 2013, with a base price of $76,395.