Fiat 500L and Jeep Cherokee Crash Test Scores Reveal Safe Vehicles
The Insurance Institute for Highway Safety (IIHS) has performed crash tests on two Chrysler Group products, and has named each of them a "Top Safety Pick" based on the Ins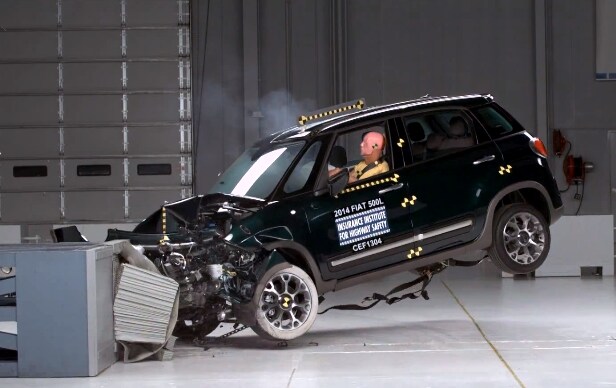 titute's requirements for 2013. Note that neither of the models has been rated in the difficult new small overlap frontal-impact test as this article is written.

According to the IIHS, the new 2014 Fiat 500L receives the highest rating of "Good" in the moderate overlap frontal-impact test, side-impact test, rear-impact injury prevention test, and the rollover resistance test. A front crash prevention rating, a new metric recently introduced by the IIHS, has not been assigned to the Fiat.

Able to comfortably seat 5 passengers and carry a substantial amount of cargo, the Fiat 500L is a much larger vehicle than the Fiat 500 mini-car. Though still compact in terms of exterior dimensions, the 500L is designed to be the Fiat for families, providing room and utility in an affordable, fuel-efficient vehicle with Italian design flair.

The other Chrysler Group model to earn a "Top Safety Pick" designation for 2013 is the new 2014 Jeep Cherokee.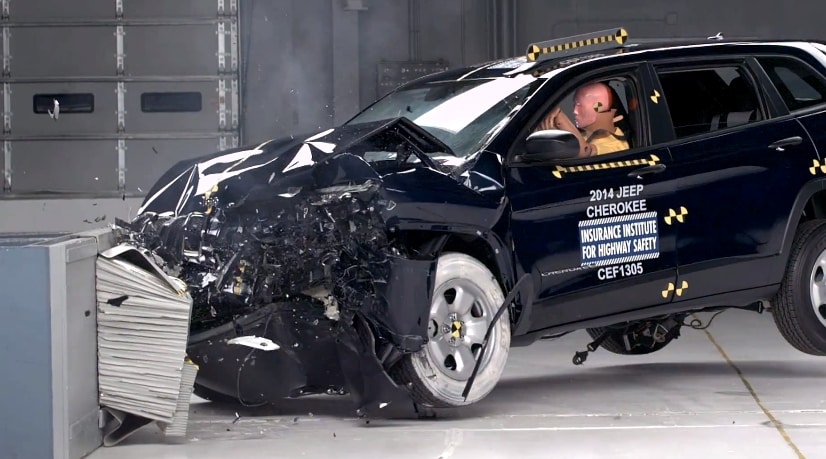 This new SUV, which boasts genuine off-roading capability in Trailhawk trim, earned the same testing scores as the Fiat 500L, plus a "Basic" rating for front crash prevention.

Jeep is counting on the Cherokee to boost sales all around the world. A 5-passenger vehicle, the Cherokee's cargo-toting capabilities are on par with compact crossovers, but Jeep markets the SUV as a midsize model. A 4-cylinder engine and front-wheel drive are standard, with a V-6 engine and several all-wheel-drive systems available as options.

Additional Research: