Top 10 Trucks and SUVs in the 2013 Vehicle Dependability Study
To measure problems experienced by original owners of 3-year-old vehicles, the annual J.D. Power and Associates Vehicle Dependability StudySM (VDS) asks owners to share details about problems that occurred in the 12-month period of time prior to the fielding of the study. The results are converted into individual make/model scores based on the number of reported problems per 100 vehicles (PP100), and this information is then used for a number of purposes, including helping consumers to determine which new car and truck models are the most dependable.

Listed below are the 10 pickup truck and traditional sport utility vehicle (SUV) models that achieved the lowest PP100 scores in the 2013 Vehicle Dependability Study. In other words, these models were reported by their owners to have the fewest problems among all trucks and traditional SUVs. The models are listed in order of performance, starting with the highest-performing, most-dependable truck/SUV model from the 2013 VDS.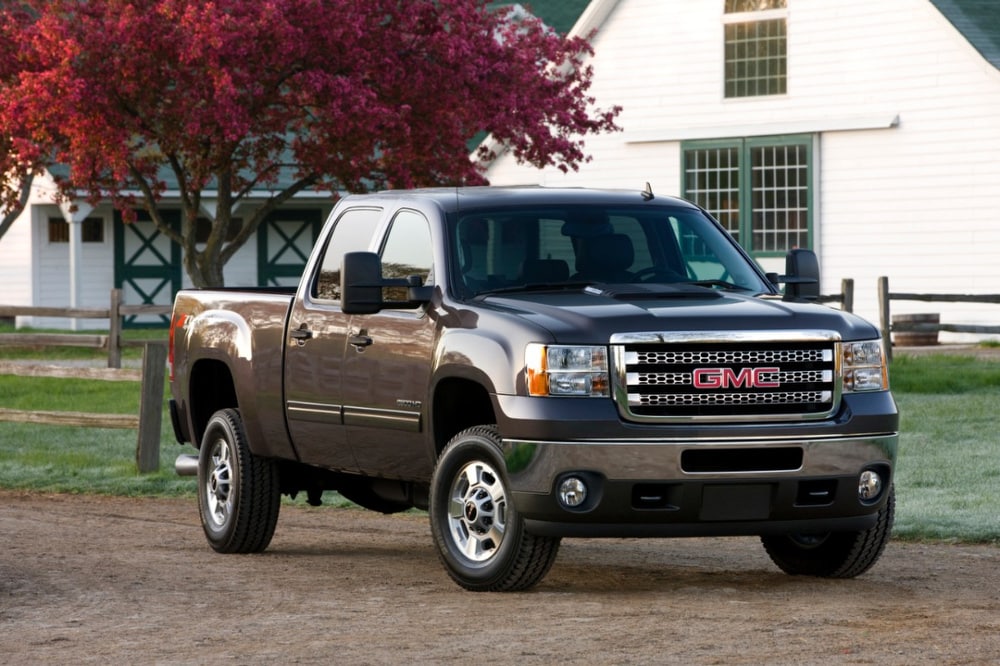 1) GMC Sierra HD (Heavy Duty)
The heavy-duty versions of the 2010 GMC Sierra, the Sierra 2500HD, and the Sierra 3500HD, receive a score of 81 PP100 in the 2013 VDS, making these models the highest-performing, most-dependable pickup trucks in the study. GMC offered a wide variety of cab styles, bed styles, and trim levels for the 2010 Sierra HD, which is powered by a choice between a new-for-2010 6.0-liter V-8 engine and an optional 6.6-liter turbo-diesel V-8 engine.

2013 GMC Sierra HD Summary, Photos & Specs
2012 GMC Sierra HD Quality Ratings
GMC Truck & SUV Quality Ratings
2013 GMC Buyer's Guide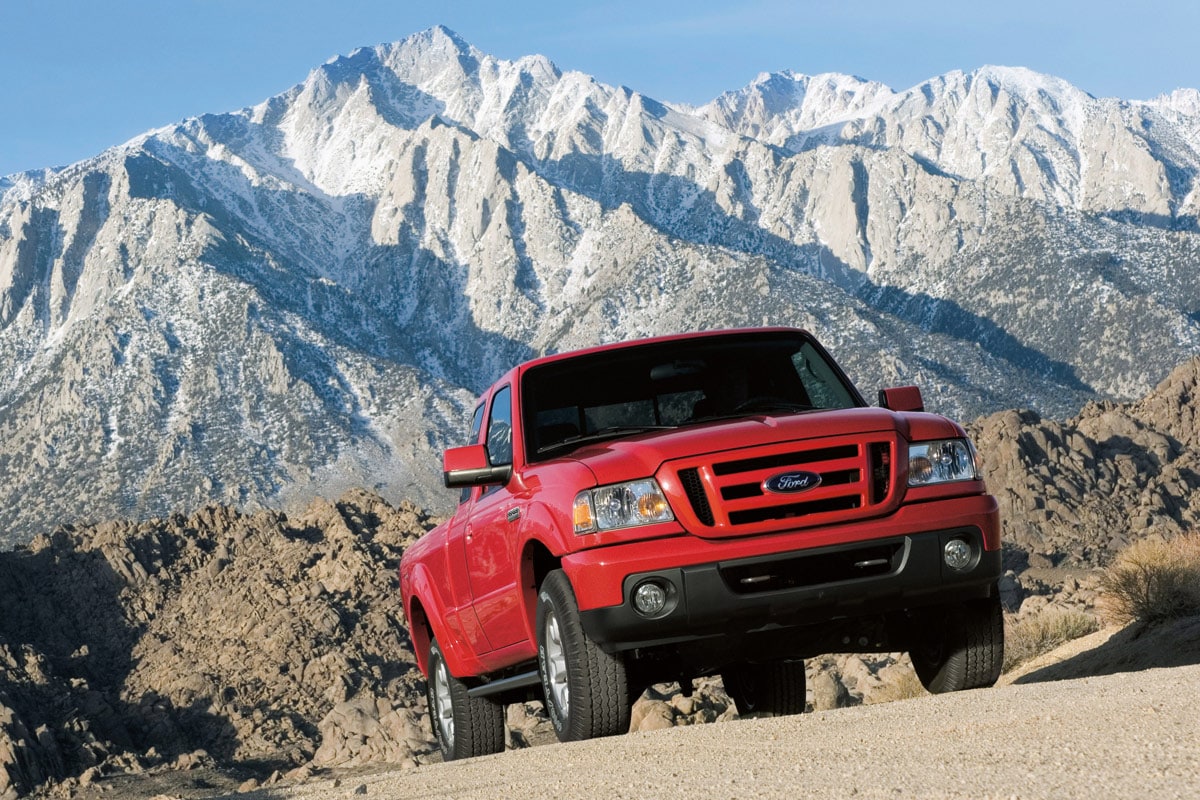 2) Ford Ranger
By 2010, the Ford Ranger was nearing the end of its production run. A simple compact pickup truck, the bones of which dated to the early 1990s, the Ranger received a 2013 VDS score of 90 PP100, well below the industry average of 126 PP100. The score makes the Ranger the second highest-performing pickup truck in the study. The 2010 Ranger gained several standard features including stability control, side-impact air bags, air conditioning, and a Class III trailer hitch.

2011 Ford Ranger Summary, Photos & Specs
2011 Ford Ranger Quality Ratings
Ford Car & Truck Quality Ratings
2013 Ford Trucks, Utilities & Vans Buyer's Guide



3) Ram Dakota
With a 2013 VDS score of 93 PP100, the 2010 Ram Dakota is the third highest-performing pickup truck for dependability. For 2010, Ram revised the Dakota's steering and suspension components for improved ride and handling, and made the automatic transmission standard equipment. Like the Ford Ranger, the 2010 Ram Dakota (formerly the Dodge Dakota) was approaching the end of the assembly line. The truck was discontinued following the 2011 model year.

2011 Ram Dakota Summary, Photos & Specs
2011 Ram Dakota Quality Ratings
Ram Truck Quality Ratings
2013 Ram Buyer's Guide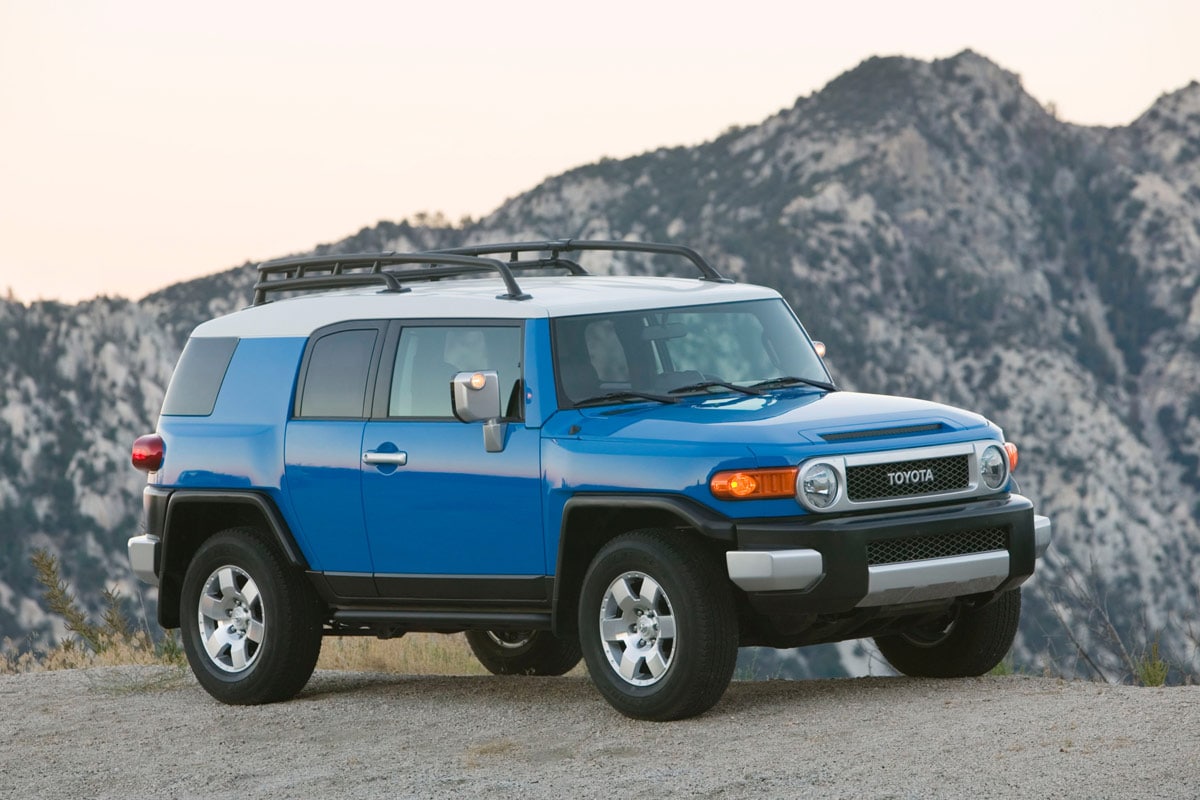 4) Toyota FJ Cruiser
With a score of 98 PP100, the 2010 Toyota FJ Cruiser is the highest-performing traditional SUV in the 2013 VDS. The retro-themed SUV--designed to recall the legendary Toyota FJ Land Cruisers of the 1960s, 1970s, and 1980s--received few changes for the 2010 model year. Slight gains in horsepower and fuel economy, and the addition of a new Trail Teams Special Edition model, summarize the changes.

2013 Toyota FJ Cruiser Summary, Photos & Specs
2012 Toyota FJ Cruiser Quality Ratings
Toyota Car & Truck Quality Ratings
2013 Toyota Trucks, Utilities & Vans Buyer's Guide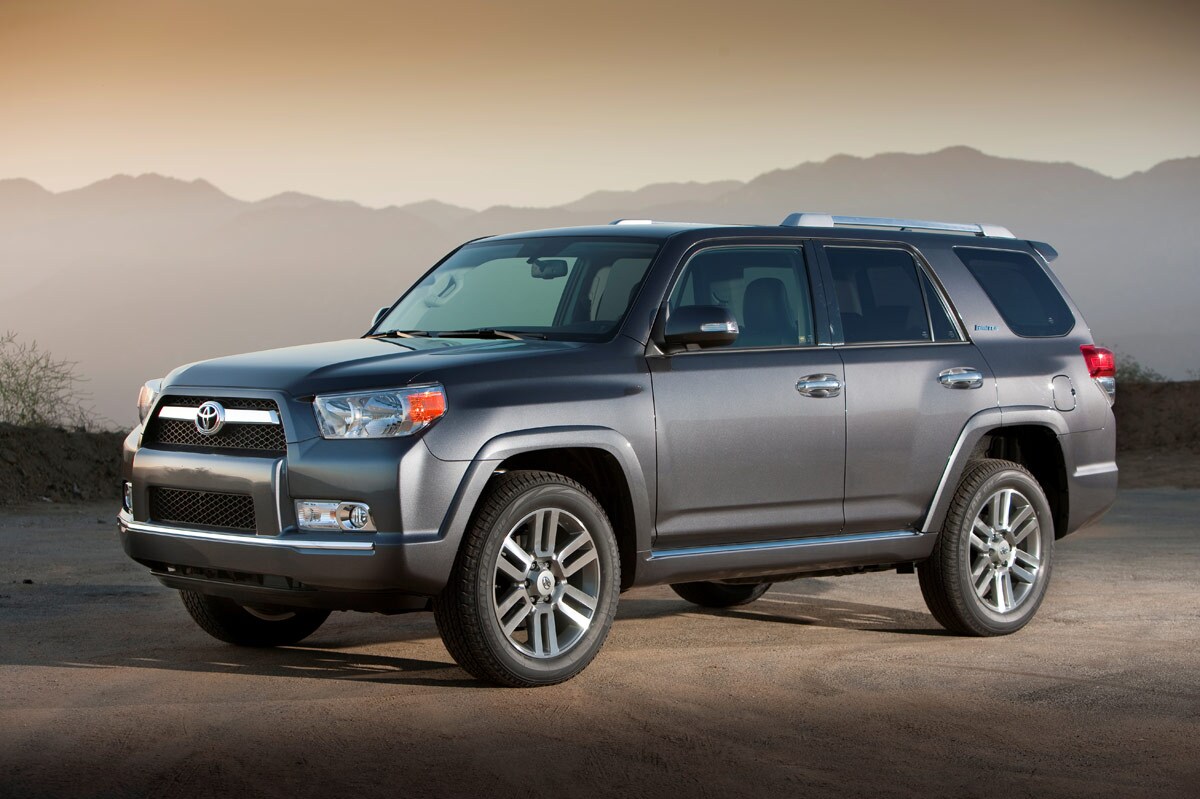 5) Toyota 4Runner
Completely redesigned for the 2010 model year, the Toyota 4Runner receives a score of 104 PP100 in the 2013 VDS, putting it below the industry average of 126 PP100 and making it the second-most dependable traditional SUV after the FJ Cruiser, which shares its platform. Highlights of the 2010 4Runner included more horsepower, greater fuel economy, seating for up to 7 passengers, as much as 9.6 inches of ground clearance, and a tow rating of 5,000 pounds.

2013 Toyota 4 Runner Summary, Photos & Specs
2012 Toyota 4 Runner Quality Ratings
Toyota Car & Truck Quality Ratings
2013 Toyota Trucks, Utilities & Vans Buyer's Guide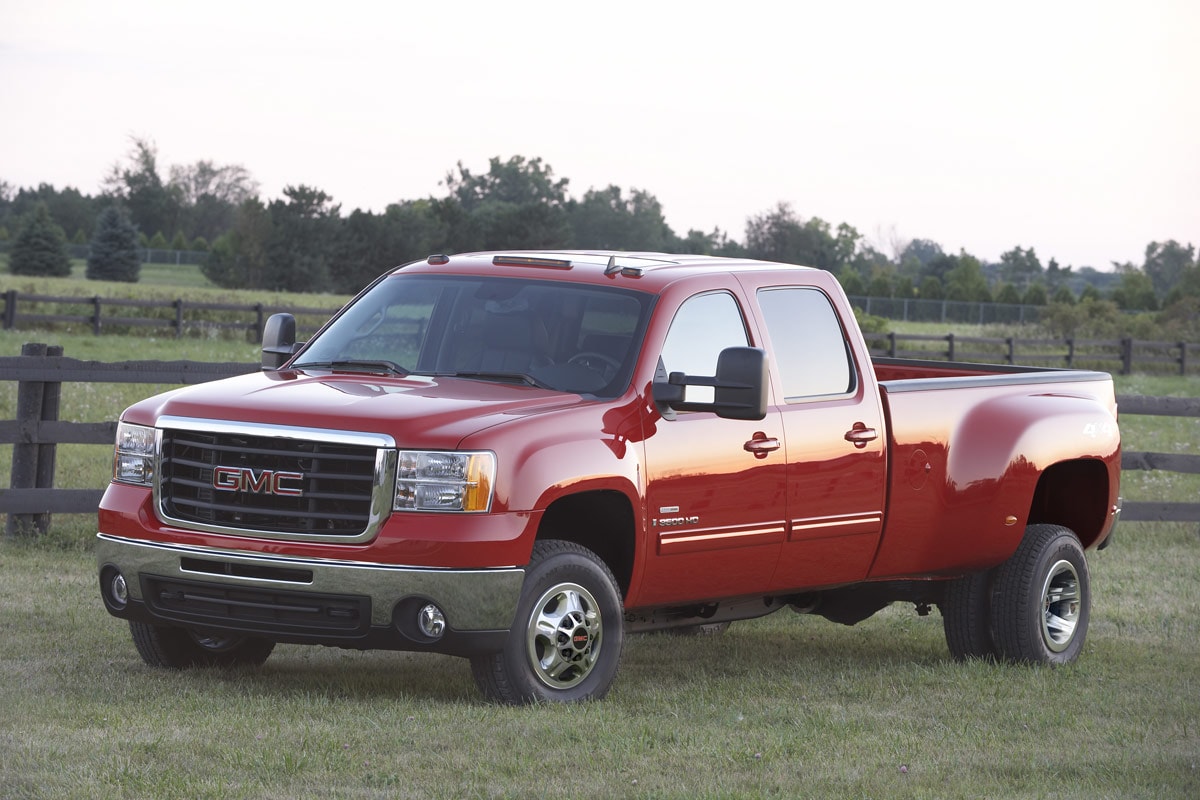 6) GMC Sierra LD (Light Duty)
The light-duty 2010 GMC Sierra 1500 receives a score of 106 PP100 in the 2013 VDS, making it the second highest-performing full-size pickup truck in the study, behind the previously mentioned Sierra HD models. Like the Sierra HD, the Sierra 1500 is offered in numerous cab, bed, and trim styles, powered by a variety of drivetrains. Stability control, side-impact air bags, and side curtain air bags became standard on all versions of the 2010 GMC Sierra 1500, and the truck received powertrain changes designed to improve fuel economy for the 5.3-liter V-8 engine. All three V-8 engine choices were newly flex-fuel capable, able to operate on gasoline or E85.

2013 GMC Sierra LD Summary, Photos & Specs
2012 GMC Sierra LD Quality Ratings
GMC Truck & SUV Quality Ratings
2013 GMC Buyer's Guide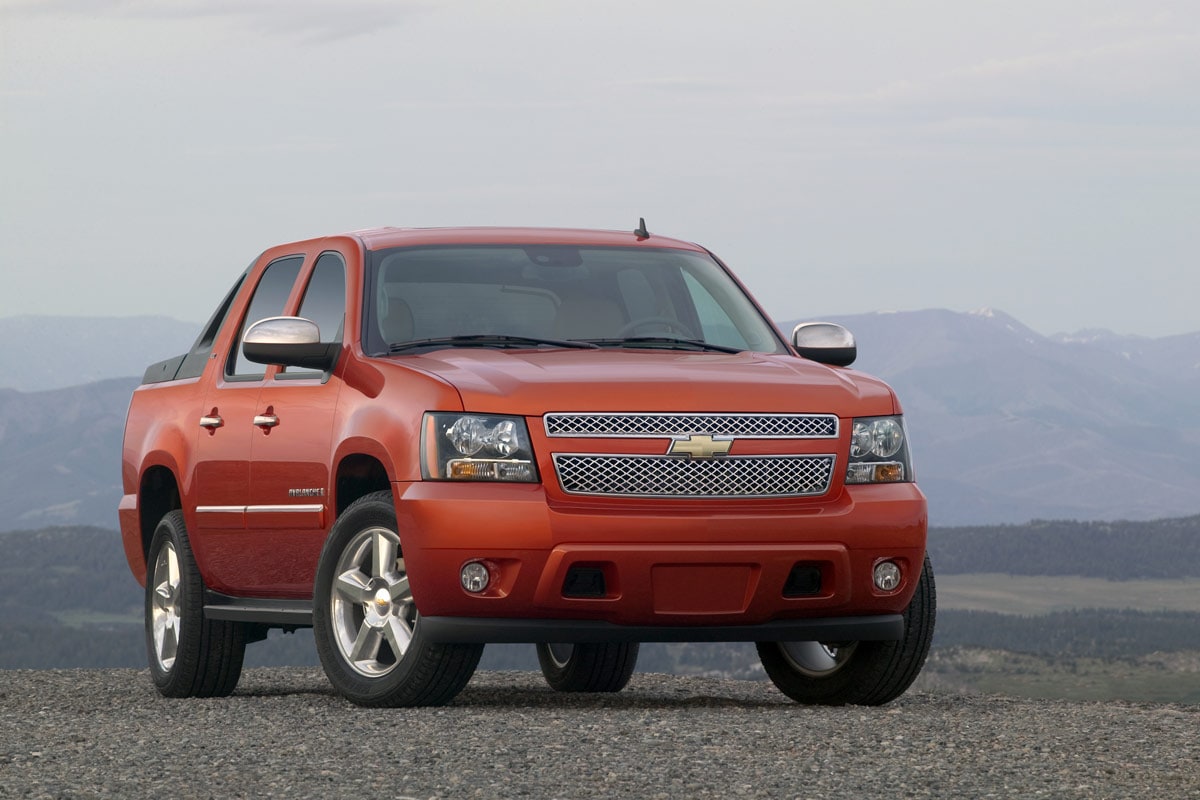 7) Chevrolet Avalanche
With a score of 108 PP100, the 2010 Chevrolet Avalanche is the seventh-highest-performing model on this list and the third-most dependable pickup truck in the 2013 VDS. Few changes were made to this model for 2010, aside from a simplification of trim levels and the discontinuation of the optional 6.0-liter V-8 engine.

2013 Chevrolet Avalanche Summary, Photos & Specs
2012 Chevrolet Avalanche Quality Ratings
Chevrolet Car & Truck Quality Ratings
2013 Chevrolet Trucks, Utilities & Vans Buyer's Guide



8) Ram 1500 LD (Light Duty)
One year after a complete redesign, the 2010 Ram 1500 LD (Light Duty) model's score improves dramatically to 109 PP100, making it the eighth-highest-performing model on this list and the fourth-highest-performing full-size pickup in the 2013 VDS. For 2010, Ram increased this model's towing capacity while adding new technology designed to improve fuel economy. A new integrated trailer brake controller was also offered for this truck.

2013 Ram 1500 Summary, Photos & Specs
2012 Ram 1500 Quality Ratings
Ram Truck Quality Ratings
2013 Ram Buyer's Guide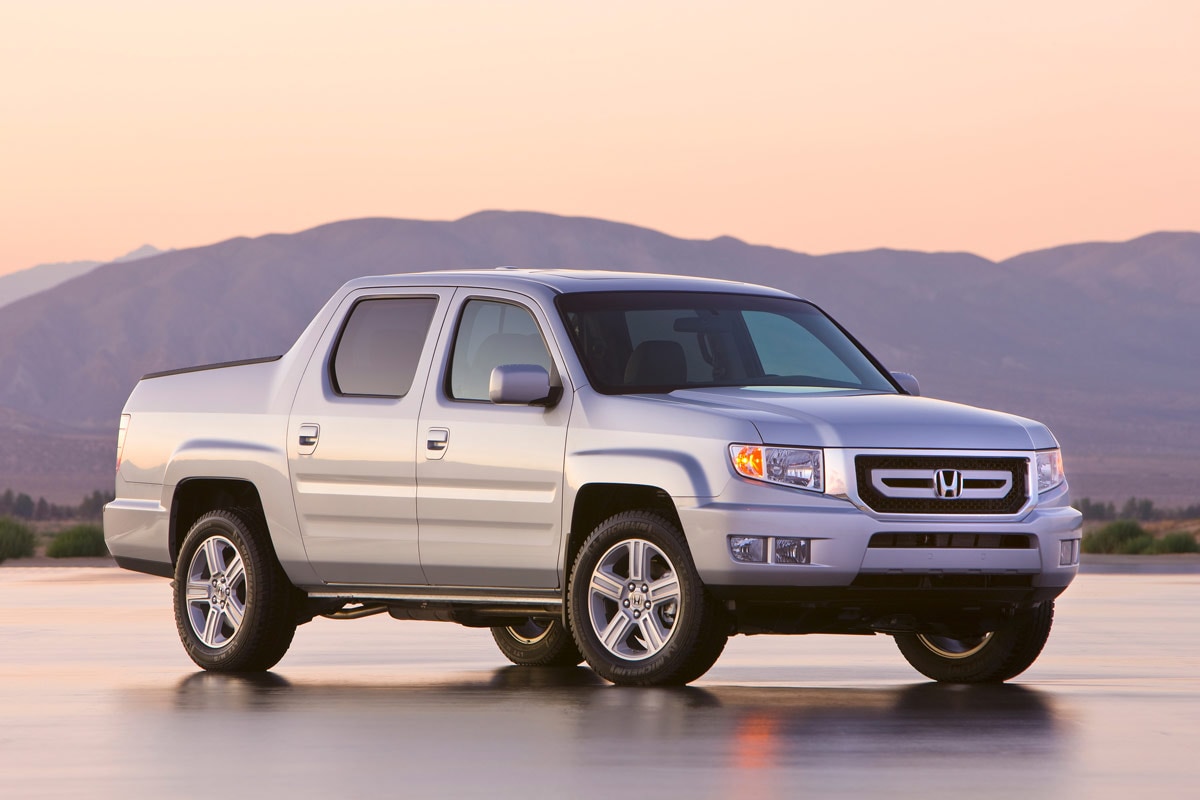 9) Honda Ridgeline
With a score of 113 PP100, the 2010 Honda Ridgeline is the ninth-highest-performing vehicle on this list, and the third-highest-performing compact pickup in the 2013 VDS. Honda made no changes to the 2010 Ridgeline following a refresh for the 2009 model year.

2013 Honda Ridgeline Summary, Photos & Specs
2012 Honda Ridgeline Quality Ratings
Honda Car & Truck Quality Ratings
2013 Honda Buyer's Guide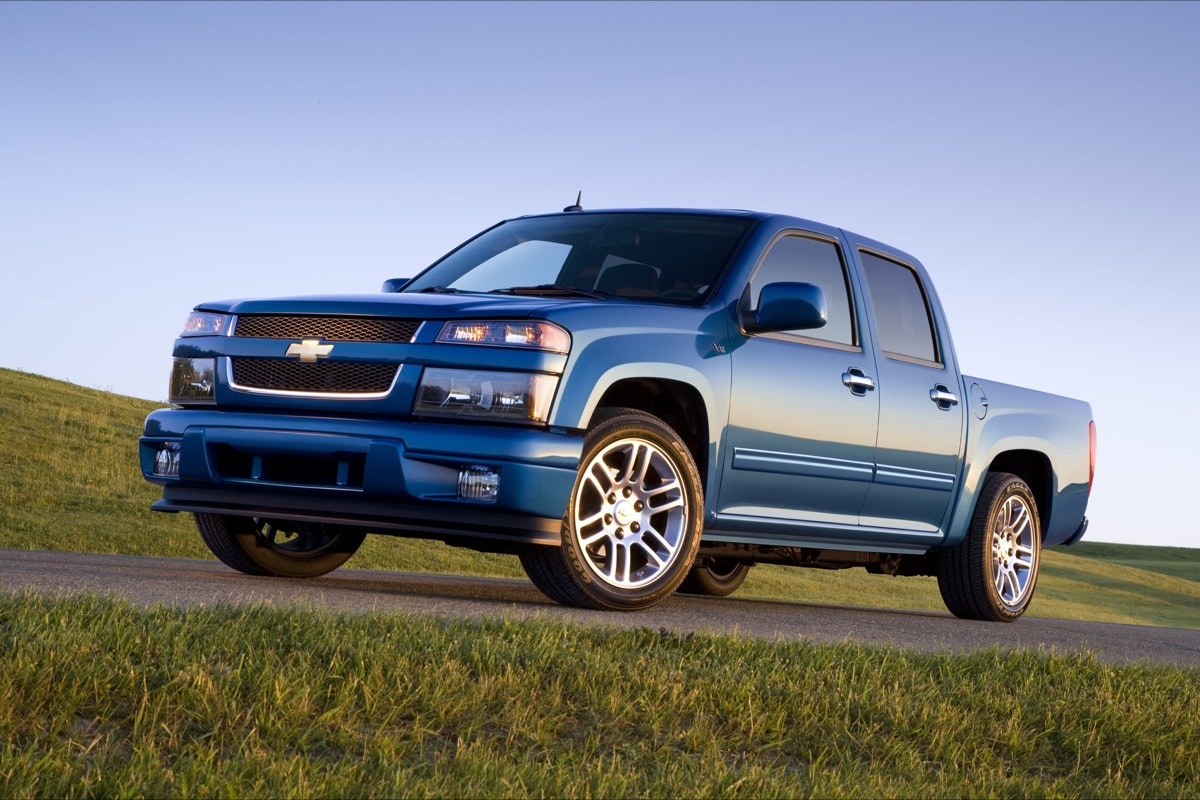 10) Chevrolet Colorado
Thanks to a 2013 VDS score of 116 PP100, just below the industry average of 126 PP100, the compact 2010 Chevrolet Colorado is the tenth-highest-performing model on this list and the fourth-highest-performing compact pickup in the study. For 2010, the Colorado gained standard side curtain air bags.

2012 Chevrolet Colorado Summary, Photos & Specs
2012 Chevrolet Colorado Quality Ratings
Chevrolet Car & Truck Quality Ratings
2013 Chevrolet Trucks, Utilities & Vans Buyer's Guide


Additional Research: