GM Releases Official Horsepower, Torque Ratings for 2015 Chevy Corvette Z06
General Motors (GM) has released the official SAE-certified power statistics on the all-new 2015 Chevrolet Corvette Z06's LT4 supercharged engine, revealing the Z06 to be the most powerful production car ever made by GM. The 2015 Z06 features a 6.2-liter V-8 engine that will crank up to 650 horsepower and can deliver 650 lb.-ft. of torque at 3,600 rpm.

"The LT4 small block sets a new benchmark for power and torque at GM," said Steve Kiefer, vice president, GM Powertrain Engineering. "The engine also puts th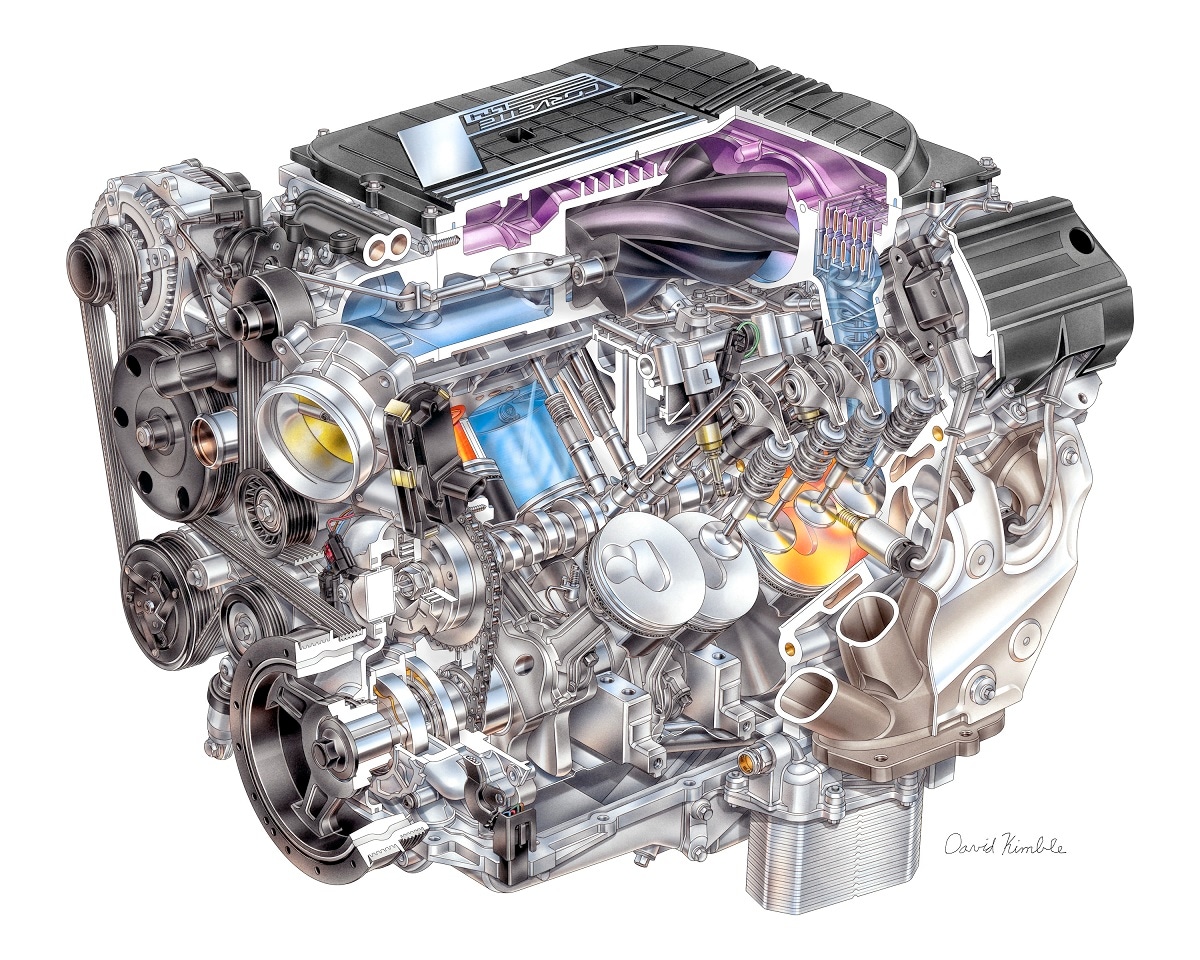 e new Corvette Z06 on par with the most powerful supercars offered in America, while delivering performance with impeccable manners that make it suitable for daily driving."

Just off idle, the LT4 engine produces 457 lb.-ft. of torque, and at 2,800 rpm it's producing 625 lb.-ft. By comparison, says GM, the V-12 engine in the Ferrari F12 Berlinetta, which features 12% more horsepower, doesn't reach its peak torque of 509 lb.-ft. until it's running at 6,000 rpm.

"Torque is the pulling power of an engine and the LT4's abundance of it at every rpm helps the Z06 accelerate quicker and respond nearly instantaneously," explained Jordan Lee, chief engineer for small-block engines. "It's the very definition of power on demand."

"It's also worth mentioning that the LT4's supercar performance numbers are achieved with an engine that is nearly the same size as the very compact LT1 engine introduced in the 2014 Corvette Stingray," Lee said. "The power density of the LT4 makes it one of the smallest and lightest 650-horsepower engines in the industry."

Features specific to the Z06's new LT4 engine include:

aluminum cylinder heads;
lightweight titanium intake valves;
machined, forged powder metal steel connecting rods for reduced reciprocating mass;
compression ratio of 10.0:1, enabled by direct injection;
forged aluminum pistons with stronger structure;
stainless steel exhaust manifolds and an aluminum balancer that are lighter than their LT1 counterparts.

The engine works with a standard 7-speed manual transmission or an all-new, paddle-shift 8-speed automatic. The 2015 Corvette Z06 goes on sale in the fourth quarter of 2014.

Additional Research: