Auto Companies Can Convert Shoppers into Buyers by Improving Price Information on Websites

Consumers researching new vehicles on manufacturer websites demonstrate different content usage behaviors depending on what type of vehicle they are researching, their income level, and their age.1 This is the key finding of the summer edition of the J.D. Power 2014 Manufacturer Website Evaluation Study,SM which has been redesigned in order to provide auto manufacturers with greater insight into how consumers use the content and tools on their websites.

"Providing the right content for shoppers is critical," said Arianne Walker, senior director, automotive media and marketing solutions at J.D. Power. "In order to st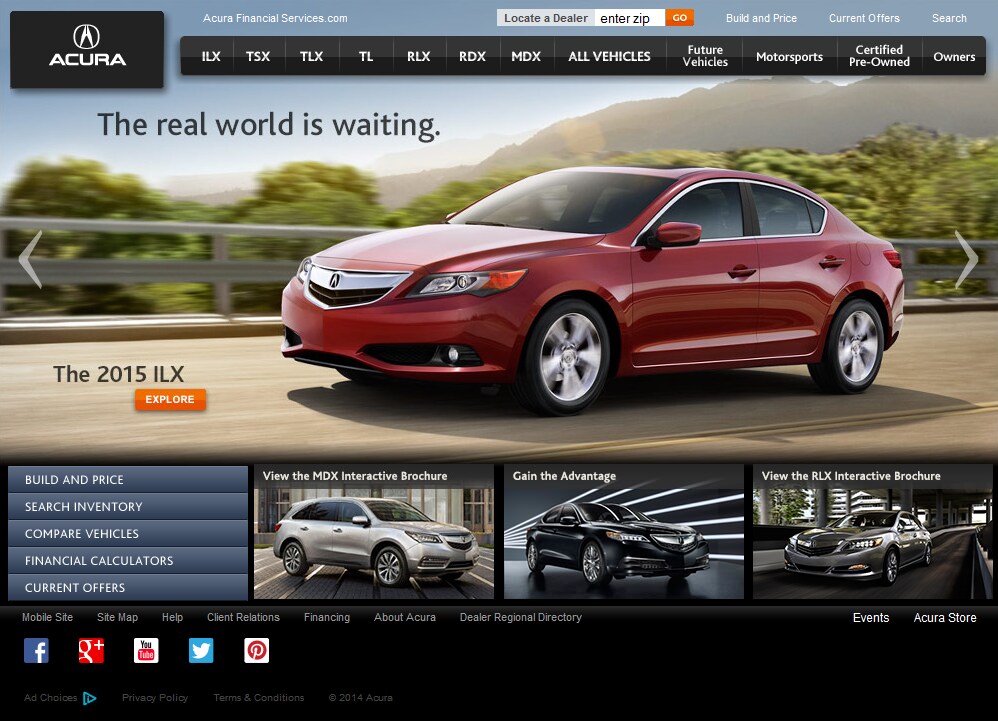 ay competitive, manufacturers must offer content that matches their shoppers' unique needs and preferences across multiple areas. Doing so increases consumer satisfaction with the website experience."

Examples of the research findings illustrate how important it is for auto manufacturers to provide the right tools and the right content for a diverse group of consumers:

Pickup truck shoppers are more likely to view dealer inventory through an auto manufacturer website than are consumers shopping for a different type of vehicle. Pickup truck shoppers consult inventory 33% of the time, while shoppers of other vehicle types consult inventory 19% of the time.
Consumers earning higher incomes are more likely to use comparison tools on an auto manufacturer website than those earning average incomes. Shoppers with a reported household income of $175,000 and above are more likely to use a comparison tool than shoppers with a reported income of less than $60,000 (64% vs. 49%, respectively).
Younger consumers use video as a research resource more often than do older people. More than one-half of Gen Y shoppers (57%) use video vs. 43% of Boomers.

Furthermore, 84% of in-market shoppers use the build-and-price tool on a manufacturer website, yet survey respondents report that shopping for price-related information is the least satisfying task performed on such websites.

"Pricing information is the least satisfying because it is much more complex than simply providing a dollar figure," said Walker. "Although price may seem simple and straightforward, shoppers are looking for something much more. They want to understand payment options and amounts, available discounts, financing terms, along with content that isn't explicitly price related, such as vehicle features, to help them understand the value of the vehicle they are considering. When the OEM site meets these needs it is much more likely that an in-market shopper will take the next step and head into a dealership."

Among automakers, Acura ranks highest in the study, closely followed by Mercedes-Benz and Jaguar. J.D. Power has conducted the Manufacturer Website Evaluation Study for 15 years, and the latest study is based on the responses of more than 9,800 in-market shoppers who are planning to buy a new vehicle within the next 24 months.

1 J.D. Power defines generational groups as Pre-Boomers (born before 1946); Boomers (1946-1964); Gen X (1965-1976); and Gen Y (1977-1994)


Additional Research: