Recall Roundup: Major Takata Air Bag Recall Affects Multiple Automakers; Chrysler Issues Multiple Recalls
Several car companies are recalling vehicles as old as the 2001 model year that were built with front passenger air bags assembled by Takata, an auto manufacturing parts supplier. Additionally, Chrysler has issued multiple recalls this week covering various unrelated problems. Listed below, in alphabetical order by manufacturer, are the recalls issued in the past week.


Chrysler Side-Impact Air Bag Recall
In a recall that also affects the Dodge Challenger and Dodge Charger, Chrysler is recalling a total of 119,497 vehicles built April 11, 2011, through December 14, 2011. The problem is that the seat-mounted side-impact air bag wiring harnesses may have the wrong size terminal crimps installed, causing the system to malfunction and the air bag warning light to illuminate. In a crash, the air bags may not deploy or may not deploy properly, increasing the risk of injury.

Dealers will install new wiring harnesses for these models, free of charge. The recall begins in April 2013, and concerned owners can contact Chrysler at 1-800-247-9753, referencing recall number N07. The National Highway Traffic Safety Administration (NHTSA) campaign ID number for this recall is 13V118000.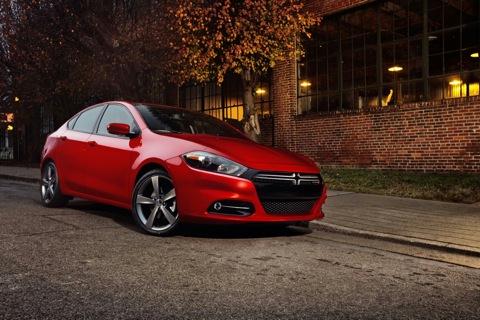 2013 Dodge Dart
On November 27, 2012, Dodge built 46 units of its Dart compact sedan with incorrect rear brake calipers, which may cause the parking brake to fail. If the parking brake fails, the vehicle could roll, increasing the risk of a crash. Dealers will replace the rear brake calipers free of charge, starting in April 2013. Owners can contact Dodge with questions by calling 1-800-247-9753 and referencing recall number N21. The NHTSA recall campaign ID number is 13V124000.

2013 Dodge Dart Summary, Photos & Specs


2007-2008 Dodge Nitro
Dodge Nitro models built between March 21, 2006, and March 1, 2008, are heading back to dealerships. Models with rear-wheel drive are equipped with a drivetrain heat shield that may drop and rub on the SUV's driveshaft, causing it to wear, weaken, and potentially break. If the driveshaft breaks, it can do so with enough force to tell the air bag computer that the SUV has been involved in a crash, and the computer will deploy the vehicle's air bags. To resolve the situation, Dodge dealers will install a new bracket to support the rear of the heat shield.

This recall also impacts the 2008 Jeep Liberty, and a total of 61,409 SUVs are heading back to dealerships. The recall begins in May 2013, and concerned owners can contact Dodge with questions by calling 1-800-247-9753 and referencing recall number N10. The NHTSA recall campaign ID number is 13V121000.

2011 Dodge Nitro Summary, Photos & Specs
2011 Dodge Nitro Quality Ratings
2013 Jeep Liberty Summary, Photos & Specs
2012 Jeep Liberty Quality Ratings


Honda Air Bag Recall
Honda is recalling 561,422 vehicles to address a potential problem with the front passenger's side air bag, which was supplied by Takata. When the Takata-supplied air bag deploys, excessive internal pressure may cause the inflator to rupture, causing metal fragments to spray the car's interior, potentially injuring the front passenger and other occupants of the vehicle.

This recall covers all vehicles that may have had the defective inflator installed as standard equipment, or as part of a replacement air bag system required after a vehicle has been in an accident and repaired. Dealers will inspect the front passenger's air bag and install a new air bag inflator if necessary, free of charge. The following models are affected:


Honda says this recall will begin May 11, 2013. Concerned owners can contact Honda with questions at 1-800-999-1009, and reference Honda recall number S95. The NHTSA recall campaign ID number is 13V132000.

2013 Honda Civic Summary, Photos & Specs
2012 Honda Civic Quality Ratings
2013 Honda CR-V Summary, Photos & Specs
2012 Honda CR-V Quality Ratings
2013 Honda Odyssey Summary, Photos & Specs
2012 Honda Odyssey Quality Ratings


Infiniti and Nissan Air Bag Recall
Nissan Motor Corporation is recalling a variety of Infiniti and Nissan vehicles, 265,362 in all, for the same Takata-related front passenger air bag problem afflicting Honda models. Infiniti and Nissan dealers will inspect the front passenger's air bag and install a new air bag inflator, if necessary, at no cost to the vehicle owner. The following models are affected:


Nissan has not announced when it will start notifying owners or begin the recall. Owners may contact Nissan with questions by calling 1-800-647-7261. The NHTSA campaign ID number for this recall is 13V136000.


2012 Jeep Compass and Patriot
Jeep is recalling 20,532 units of the Compass and Patriot crossover SUVs to resolve a potential problem that could lead to engine stalling. In the affected models, built between October 18, 2011, and May 7, 2012, the transfer tube that transfers fuel from the secondary side of the fuel tank to the primary side of the fuel tank may cause an interruption of fuel delivery, resulting in a stalled engine.

Dealers will replace the fuel tank transfer tube, free of charge, beginning in May 2013. Concerned owners can contact Jeep at 1-800-247-9753, referencing recall campaign number N17. The NHTSA campaign ID number is 13V120000.

2013 Jeep Compass Summary, Photos & Specs
2012 Jeep Compass Quality Ratings
2013 Jeep Patriot Summary, Photos & Specs
2012 Jeep Patriot Quality Ratings


2008 Jeep Liberty
For details about this recall, see the entry above for the Dodge Nitro. The affected Jeep Liberty models were built between February 15, 2007, and March 1, 2008.


Mazda Air Bag Recall
Compared with Honda, Infiniti, and Nissan, Mazda is recalling few vehicles to have Takata-supplied front passenger air bags inspected and repaired. Just 149 Mazda vehicles must be returned to the dealer, which will inspect the air bag and replace defective inflators free of charge. The following models are affected by the recall:


2003-2004 Mazda 6 (selected models built from January 14, 2003, to May 29, 2003)
2004 Mazda RX-8 (selected models built from June 25, 2003, to June 30, 2003)

Mazda says the recall will begin in May 2013. Owners can contact Mazda with questions by calling 1-800-222-5500. The Mazda recall number is 6913D and the NHTSA campaign ID number is 13V130000.

2014 Mazda 6 Summary, Photos & Specs
2013 Mazda 6 Summary, Photos & Specs
2012 Mazda 6 Quality Ratings
2011 Mazda RX-8 Summary, Photos & Specs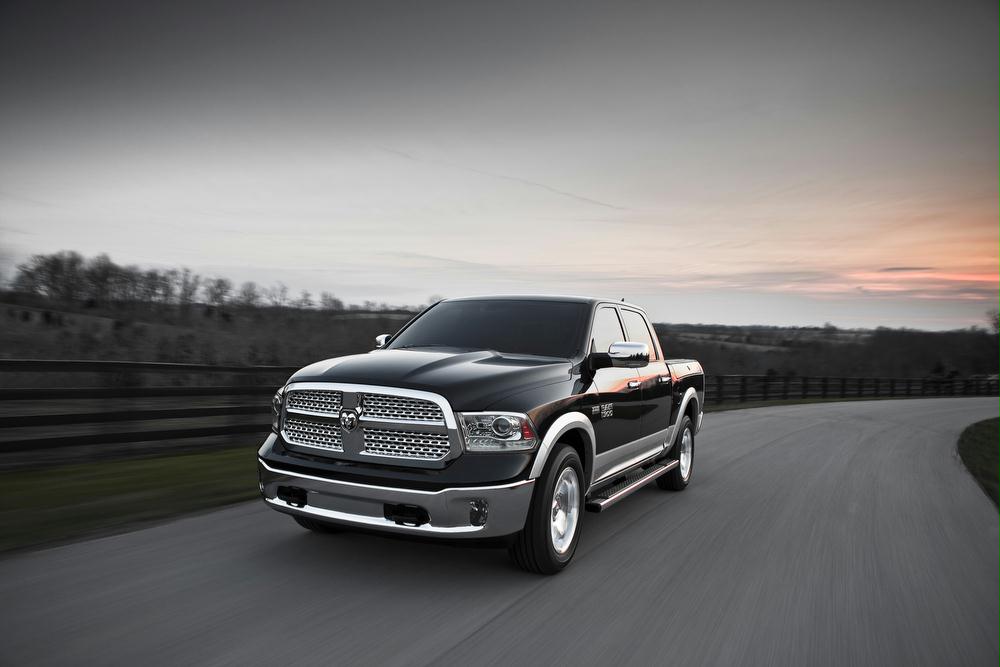 2013 Ram 1500
Chrysler is recalling 6,574 units of the 2013 Ram 1500 full-size pickup truck because the parking brake cable equalizer was incorrectly set and may not hold the vehicle on a 20% grade, allowing the truck to roll and increasing the risk of a crash. The affected trucks were built between December 17, 2012, and January 22, 2013. The recall begins April 12, 2013. Owners can contact Chrysler with questions by calling 1-800-247-9753 and referencing Chrysler recall number N22 or NHTSA campaign ID number 13V128000.

2013 Ram 1500 Summary, Photos & Specs
2012 Ram 1500 Quality Ratings


2013 Ram 2500HD and 3500HD
Chrysler is asking 6,143 owners of the Ram 2500HD and Ram 3500HD to return their trucks to dealerships to replace the underhood engine cover with a new one of a different design. The original engine cover traps an excessive amount of heat, which could lead to a fire under the truck's hood. This recall begins in May 2013, and owners with questions can contact Chrysler by calling 1-800-247-9753 and referencing recall number N19. The NHTSA campaign ID number is 13V122000.

2012 Ram 2500 Summary, Photos & Specs
2012 Ram 2500 Quality Ratings
2012 Ram 3500 Summary, Photos & Specs
2012 Ram 3500 Quality Ratings