2014 Lexus IS Photos Reveal Details of Next-Gen Sport Sedan
When the 2014 Lexus IS officially debuts at the 2013 North American International Auto Show in Detroit next week, it will look like this--in F Sport trim. In advance of revealing full details about the new 2014 Lexus IS, the automaker released images showing the production IS 350 F Sport model, inside and out.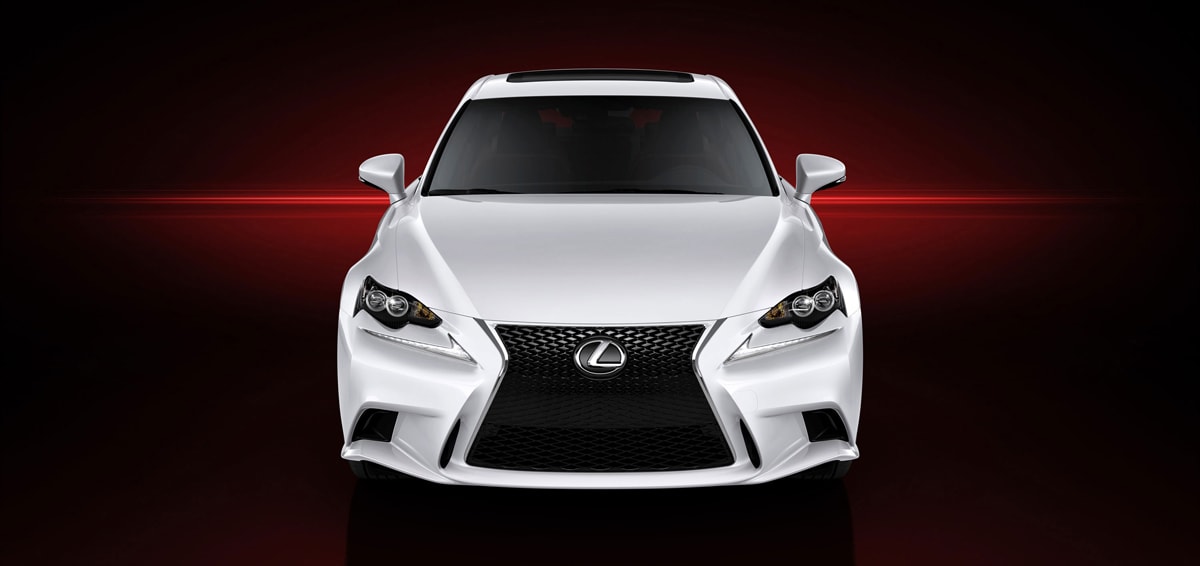 The 2014 Lexus IS will be sold globally as the IS 250, IS 300h, and the IS 350. Lexus says the IS 300h, equipped with a Lexus Hybrid Drive gas-electric powertrain, is not going to be sold in the United States.

Based on a modified Lexus GS platform, the new Lexus IS is wider than the model it replaces and is equipped with a longer wheelbase that helps increase rear-seat space and provides what Lexus claims is "best-in-class knee room."

Up front, the new Lexus IS is defined by the automaker's signature spindle grille design, which, in the automaker's words, gives the new sport sedan "aggressive elegance, a more powerful road presence and a stronger brand identity."

Defining character lines extend from the grille over the hood, pass through the base of the windshield pillars, and flow rearward to "clearly delineate the body from the cabin, emphasizing the wide flare of the wheel arches," according to Lexus. In profile, Lexus says the "mass of the cabin is concentrated rearwards ... to enhance the perception of traction." Another defining character line sweeps up from the lower portion of the body mid-wheelbase, through the rear wheels, and into the wrap-around taillights.

Inside, the 2014 Lexus IS comes with an "LFA-inspired, driver-focused cockpit," the company says. The front-seat hip point and the steering wheel angle are lower for a sportier driving position, according to Lexus, and standard equipment includes an analog clock with surface-emitting illumination and electro-static climate controls for fingertip touch-controlled operation.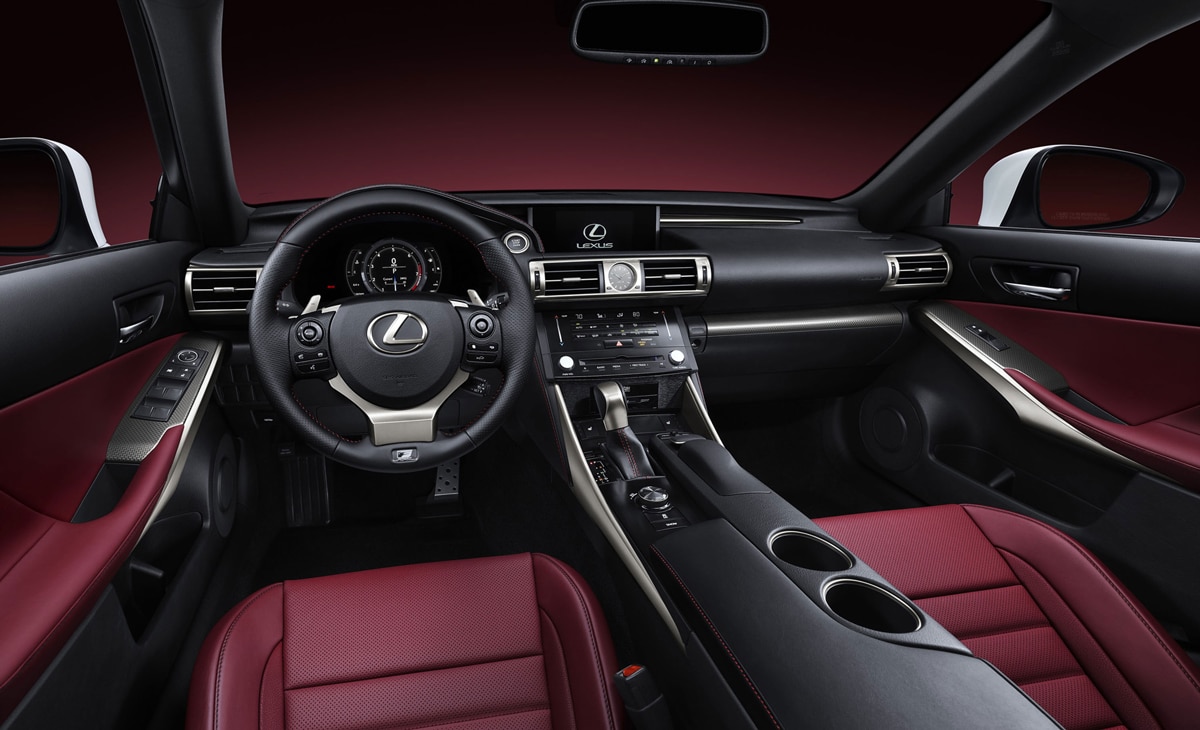 Features unique to the new Lexus IS F Sport model are an LFA-inspired driver's meter with a moving center ring, perforated leather for the steering wheel and shift knob, 3D-effect metal film trim, black seat stitching, and aluminum pedals and scuff plates. A new Rioja Red interior color is also offered.

More details about the new 2014 Lexus IS will be available following the model's official unveiling on January 15.

2013 Lexus IS Summary, Photos & Specs

2012 Lexus IS Ratings
Lexus Car & Truck Ratings

2013 Lexus Buyer's Guide