2014 Nissan Juke Compact Crossover Pricing Starts under $20,000
Nissan has announced pricing for the 2014 Juke compact crossover (CUV) lineup, which is already available in U.S. dealer showrooms. The Juke has a starting manufacturer's suggested retail price (MSRP) of $19,800 (including destination charge) for the base S model with f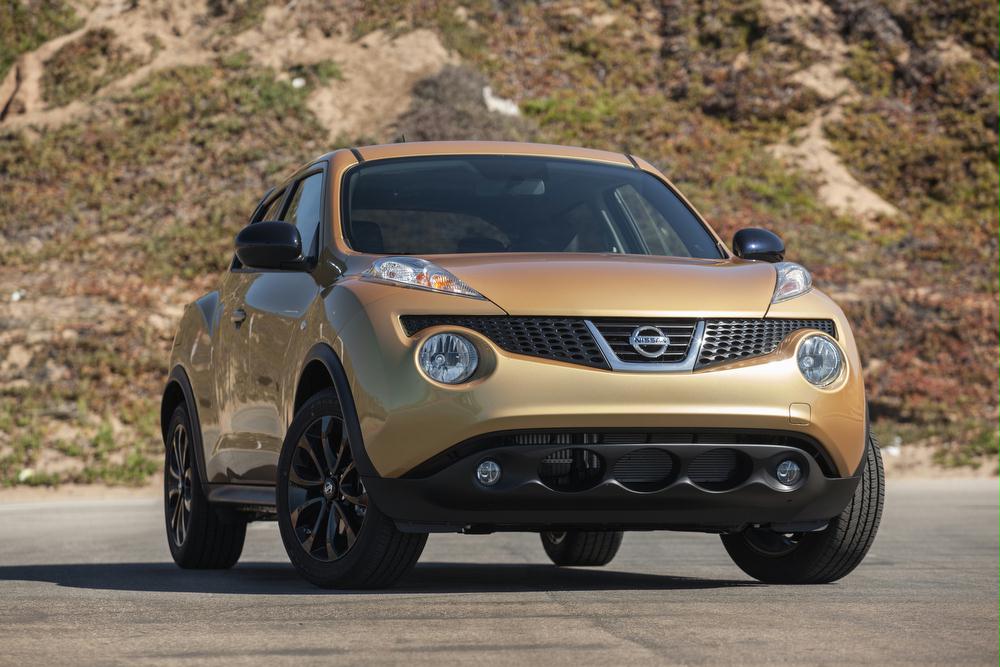 ront-wheel drive (FWD) and continuously variable transmission (CVT). The top-of-the-line SL version with all-wheel drive (AWD) and CVT is priced at $26,880 (including destination charge).

The Juke, which is built in Japan, launched in the U.S. market as a 2011 model. It is offered in four trim levels--S, SV, SL, and a performance-enhanced Nismo variant. All are available in FWD or AWD with a manual 6-speed or CVT transmission. The 2014 Juke is powered by a turbocharged, 1.6-liter 4-cylinder engine that is rated at 188 horsepower. The sporty Nismo version produces 197 horsepower.

Nissan is also offering three optional equipment packages for the 2014 Juke. One is the Midnight Edition, which features black 17-inch wheels, a Sapphire Black rear roof spoiler, special mirror caps, and privacy glass. A second Sport package includes a rear spoiler, 17-inch alloy wheels, and a stainless steel exhaust finish. A third Navigation package also is optional. In addition, the 2014 Juke comes in two new exterior colors--Red Alert and Bordeaux Black.


MSRPs for the 2014 Nissan Juke:
Model/Transmission

MSRP*

Juke S CVT FWD

$18,990

Juke SV MT FWD

$20,990

Juke SV CVT FWD

$22,040

Juke Nismo MT FWD

$22,990

Juke SL CVT FWD

$24,290

Juke S CVT AWD

$20,990

Juke SV CVT AWD

$23,740

Juke Nismo CVT AWD

$25,290

Juke SL CVT AWD

$25,990

Nissan claims that the Juke is a sporty alternative compact that has been "designed to offer a distinctive combination of SUV toughness and sporting style." Through September 2013, Nissan has sold 28,307 Jukes in the U.S. market, up slightly from 28,096 units sales during the same 9 months of 2012, according to manufacturer-reported sales data tracked by J.D. Power.

Additional Research: