2014 Nissan Quest Minivan Price Unchanged from 2013

Nissan said this week that it will keep the suggested retail price of its 2014 Quest minivan unchanged from 2013. The 7-seat Quest, which already is in dealer showrooms, has a starting MSRP of $25,990 in the U.S. market.

The fourth-generation Quest, which was redesigned in 2011 and is produced in Japan, was first introduced in 1993 as a joint venture with Ford Motor Co. Ford called its version the Mercury Villager. The current Nissan model, which has unconventional styling for a minivan,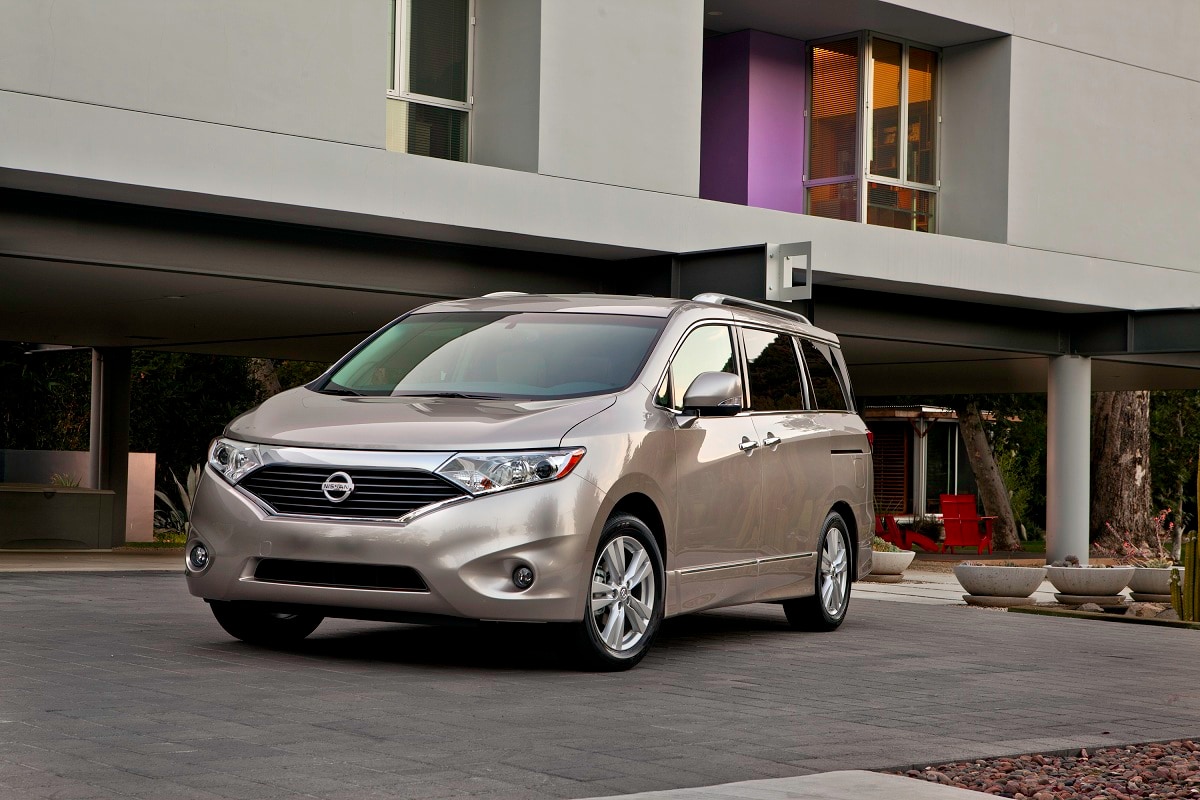 has full surround glass side and rear windows for what the company calls an "airy, open interior" and comes with power sliding doors and fold-flat seats in the second and third rows. The 2014 model also boasts two new paint colors: Titanium and Gun Metallic.

All four 2014 Quest trim levels are powered by a standard 3.5-liter DOHC V-6 engine that is rated at 260 horsepower with 240 lb.-ft. torque. The engine is mated with a continuously variable transmission (CVT). Nissan states that mileage ratings for the 2014 Quest average 19 mpg city/25 mpg highway. The Quest also features 4-wheel independent suspension and 4-wheel disc brakes.

Four trim levels include the S, SV, SL, and LE, and MSRPs range from less than $26,000 for the S version to more than $42,000 for the high-end Quest LE that includes features such as a power tailgate, leather interior, satellite radio, and a DVD entertainment system. Prices do not include an additional $860 for shipping.


2014 Nissan Quest MSRPs

Quest 3.5 S

$25,990

Quest 3.5 SV

$29,740

Quest 3.5 SL

$33,520

Quest 3.5 LE

$42,640

In August 2013, Nissan Quest sales totaled 1,426 units, up 213 units from 1,213 unit sales in the same month of 2012, according to analysis by J.D. Power and strategic partner LMC Automotive. However, year-to-date Quest deliveries declined to 9,430 units from 13,324 unit sales in the same 8-month period of 2012. Through the first 8 months of 2013, midsize van segment sales are down 5% from the same time frame a year ago.

Additional Research: