BMW M4 Introduced in Concept Form at Pebble Beach
As BMW winds down production of the current M3 coupe and convertible, it is readying a replacement based on the new 4 Series lineup. That replacement will be called the M4, and the automaker debuted the new car in concept form at the Concours d'Elegance in Pebble Beach, Calif., calling it "a high-performance sports car of tomorrow."

"For four generations, the BMW M3 has put motor racing on the road and the BMW Concept M4 Coupe consistently continues to pursue this fundamental idea.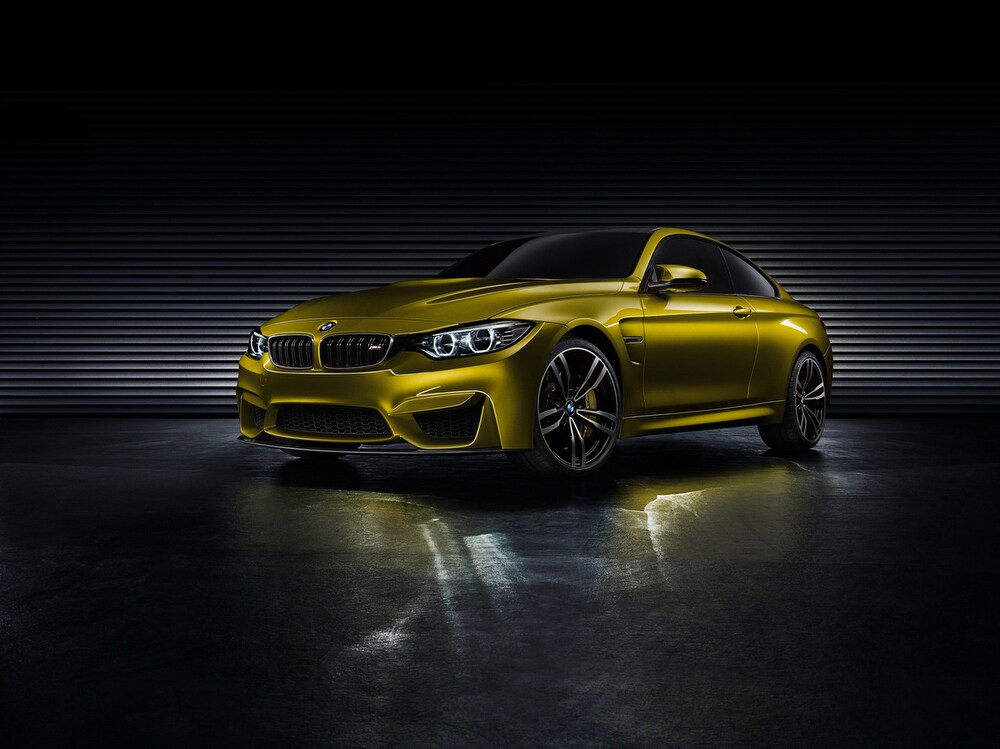 The new model designation 'M4' refers--like all other BMW M automobiles--to the series on which this concept car is based," explains Dr. Friedrich Nitschke, chairman of the managing board of the BMW M GmbH.

BMW did not divulge mechanical details, so it remains anyone's guess as to what might reside under the Concept M4 Coupe's blistered bonnet. The styling, however, is expected to translate to the production model, except perhaps for the exclusive Aurum Dust paint color.

"At BMW M, each design element is based on the underlying technical demands of the BMW M high-performance concept. Thanks to this authenticity, the design provides a taste of what can be experienced with each model: Power, precise control and superior handling--an unforgettable driving experience on the racetrack as well as on the road," says Adrian van Hooydonk, head of BMW Group Design.

Infer, then, what you will based on the Concept M4's larger front air inlets, integrated rear lip spoiler, twin exhaust pipes, and M carbon ceramic brakes. Flared wheel arches contain bi-colored 20-inch M double-spoke lightweight aluminum wheels, and BMW says the redesigned M-gills on the front fenders incorporate Air Breather functionality to ventilate the wheel arches and improve airflow. Additionally, BMW employs carbon fiber reinforced plastic used for the front splitter, rear diffuser panel, and the car's roof, the latter functioning to lower the Concept M4's center of gravity.

Additional details about the new BMW M4 will be available closer to the car's official launch.

Additional Research: